The 5G Automotive Association's position on the Commission Draft Regulation for an update of eCall standards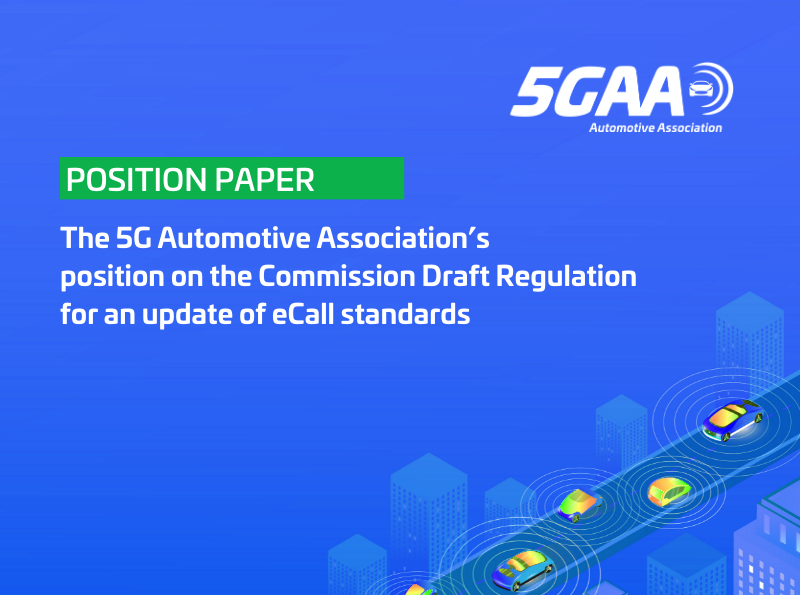 The European Commission's proposed upgrade to the 112-based eCall in-vehicle system (eCall) standards is welcomed by 5GAA on behalf of its more than 120 members.
We firmly believe that the Commission should work to resolve the problems related to the legacy fleet concurrently with its efforts to ensure that future vehicles are designed with Next-Generation eCall (NG eCall) specifications in mind as soon as possible.
It should be mentioned that all of the uncertainties must be resolved together as soon as feasible for the industry to be able to establish and implement its strategy for production, development, and investments.
5GAA and its members stand willing and ready to support the Commission in expediting the process to achieve its goal.
Read the complete position paper here.