Connected mobility
5G-V2X onward
​5G technologies are the next generation of wireless networks. It is key to transmitting more extensive amounts of data more reliably, with lower latency and at faster speeds than ever before.​
C-V2X is the next generation telematics that can support new automotive deployments and build a new transportation ecosystem for the future.
The C-V2X technology is already available but to support the autonomous vehicles of tomorrow, the technology must evolve to meet more demanding safety requirements. 5G will facilitate this evolution. Its extreme throughput, low latency, and enhanced reliability will allow vehicles to share rich, real-time data, supporting fully autonomous driving experiences.​
The 5G Automotive Association (5GAA) is shaping the path to 5G by supporting C-V2X, as well as working to deliver innovations in on-device intelligence and integration in connected vehicles. The 5GAA is confident that a technically superior standards-based cost-effective and scalable access technology from the cellular industry will carry C-ITS and Connected Vehicle applications well into the 5G era and beyond.​
Supporting Innovation: C-V2X Use Cases
Under its current Work Programme, 5GAA seeks to leverage today and tomorrow's innovative C-V2X solutions
for a safer, greener and more efficient transportation system, benefiting all road users.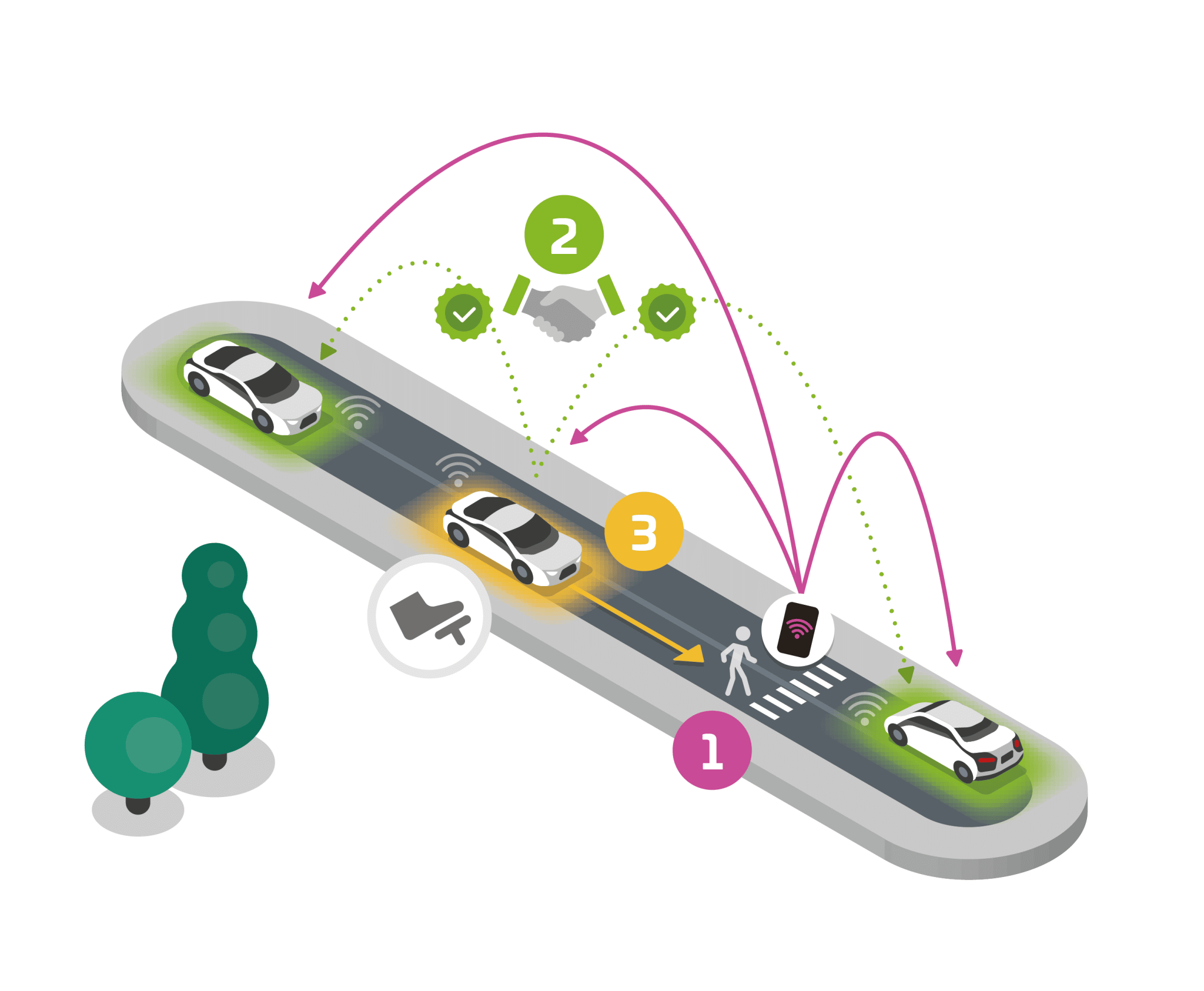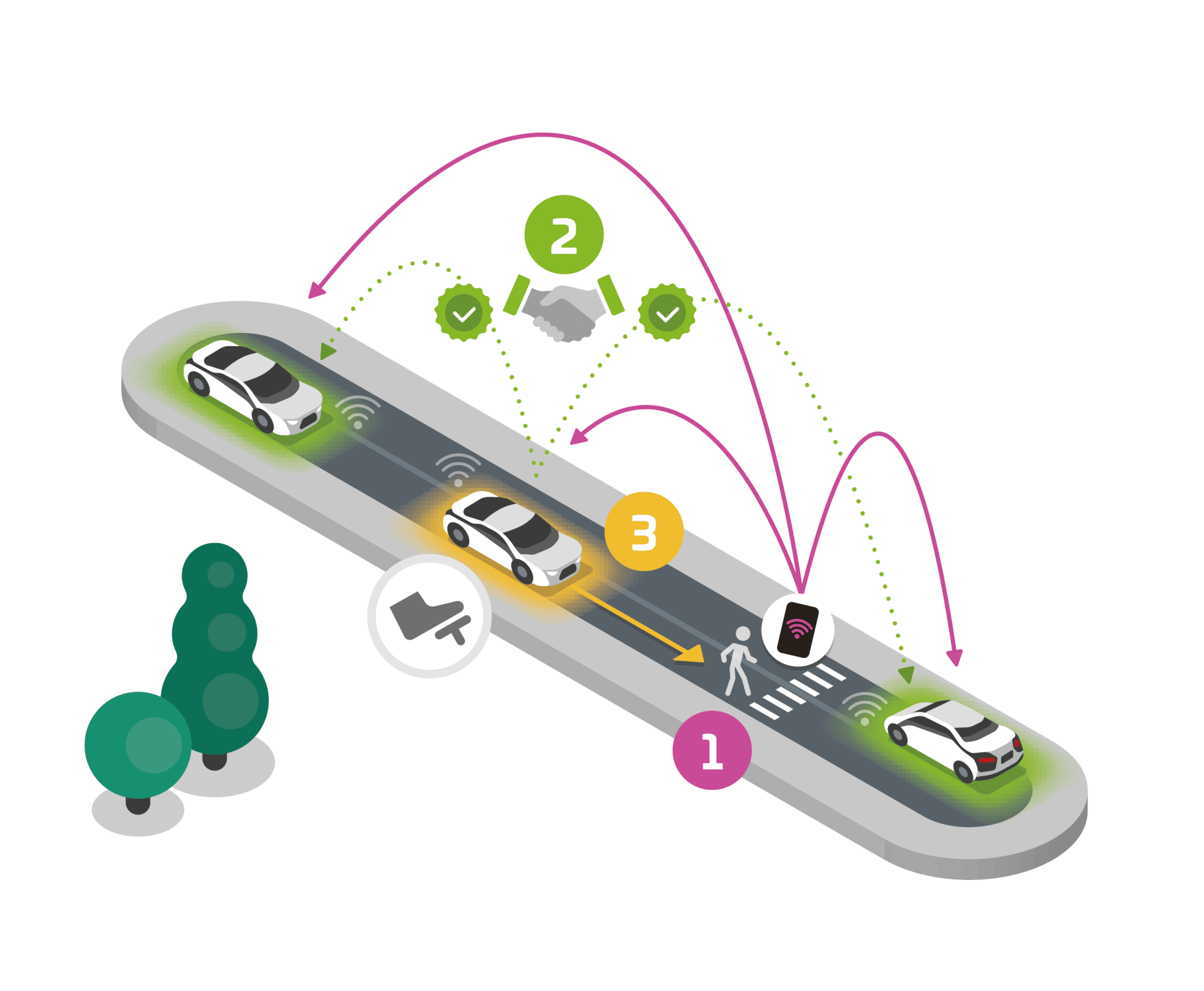 Define the next step: accelerate definition of C-V2X based on 5G-V2X or future LTE enhancements
5GAA intends to develop application-level groundwork
for the next-generation services (based on 3GPP Rel-16)
with advanced use cases involving complex message
interactions for assisted, autonomous (Level 1 – Level 5)
and automated driving (supported by infrastructure).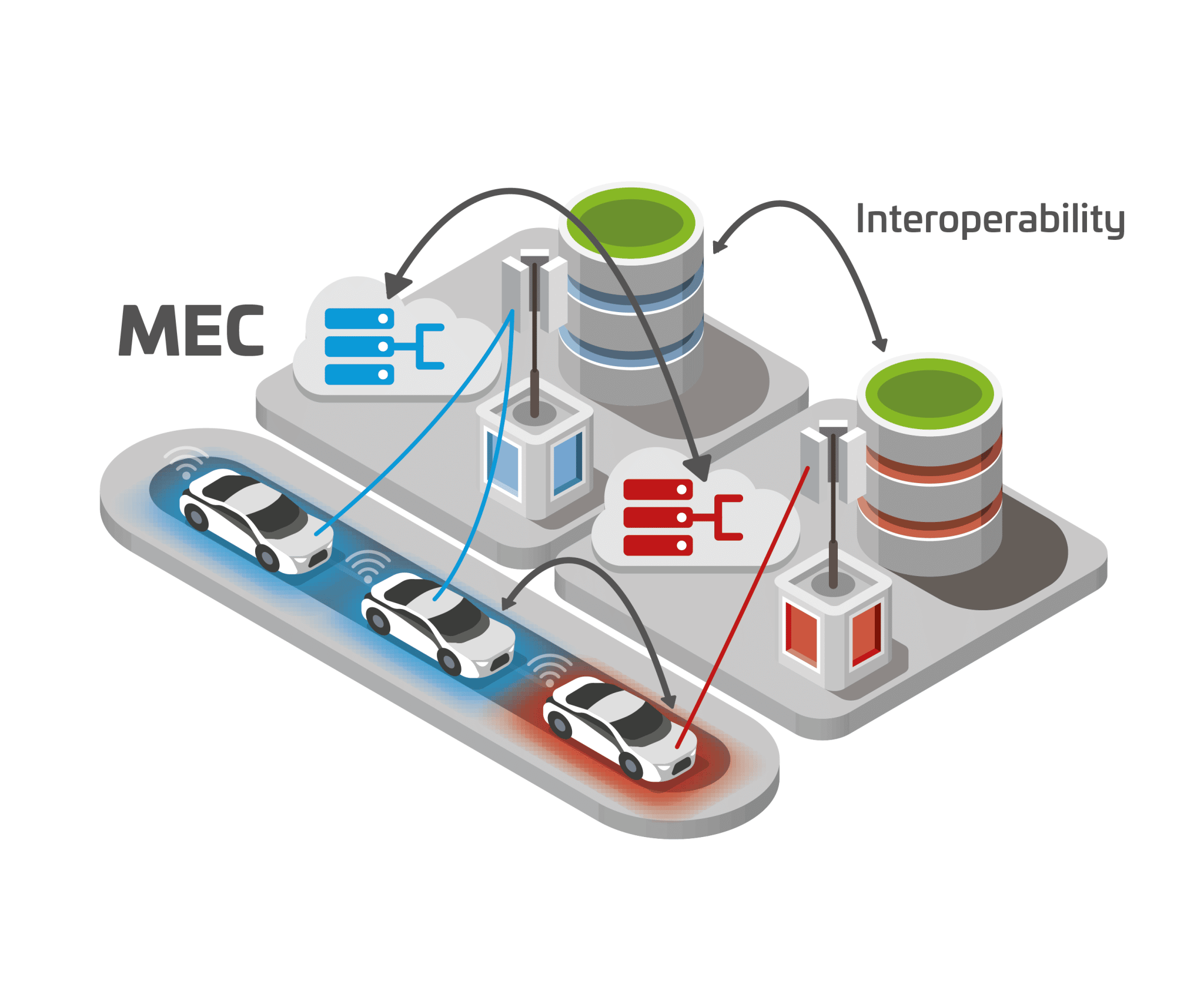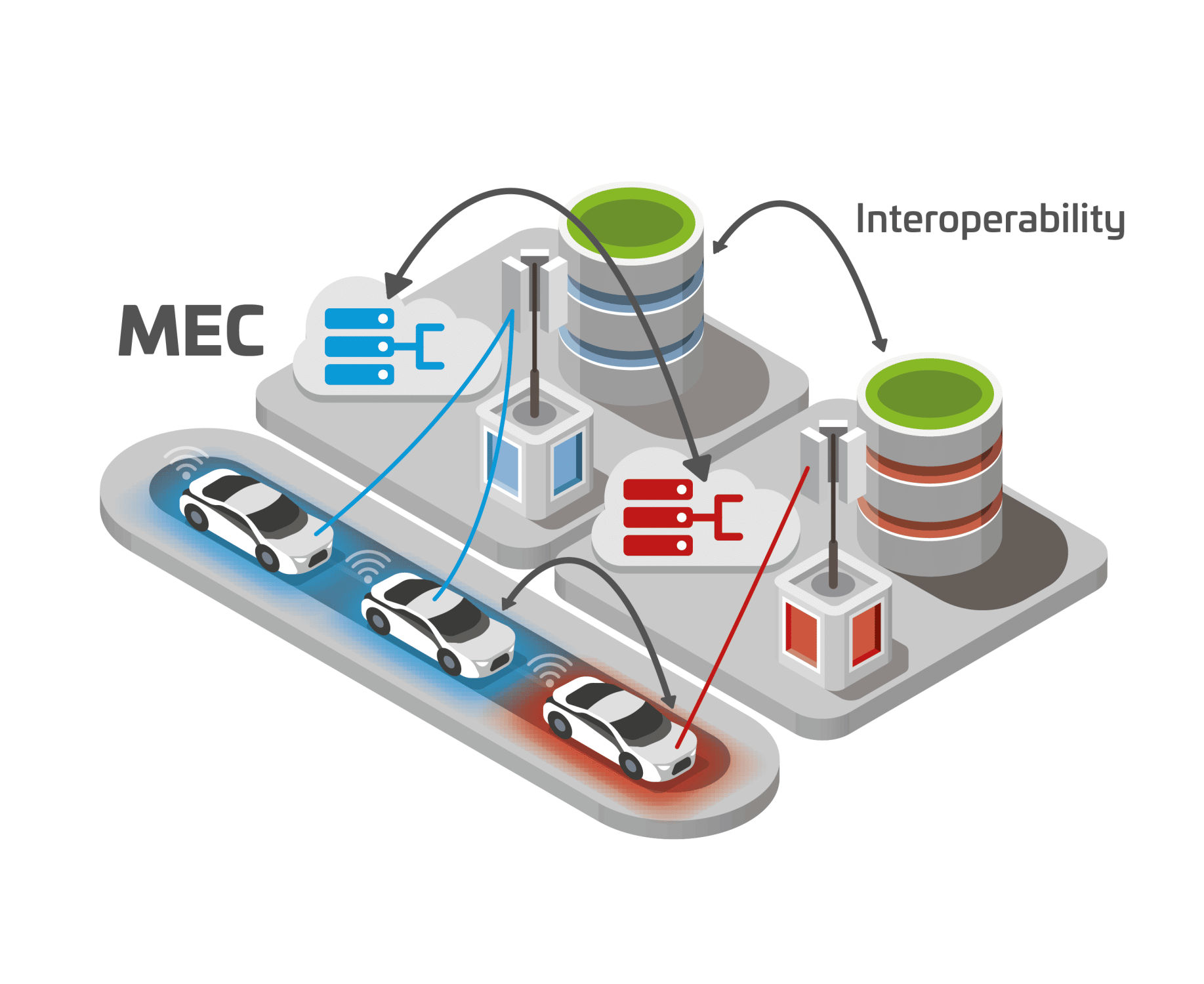 MEC technology to support automotive services in multi-OEM, multi-MNO, multi-vendor environments (MEC4AUTO)
Edge computing offers cloud computing capabilities at the edge of the network. 5GAA considers Edge computing as one of the key supporting technologies for many V2X services for connected and automated driving.
However, despite the many remaining challenges, 5GAA's ongoing Work Item aims to demonstrate the use of MEC technology for automotive services e.g. in multi-MNO, multi-OEM, multi-MEC system environments.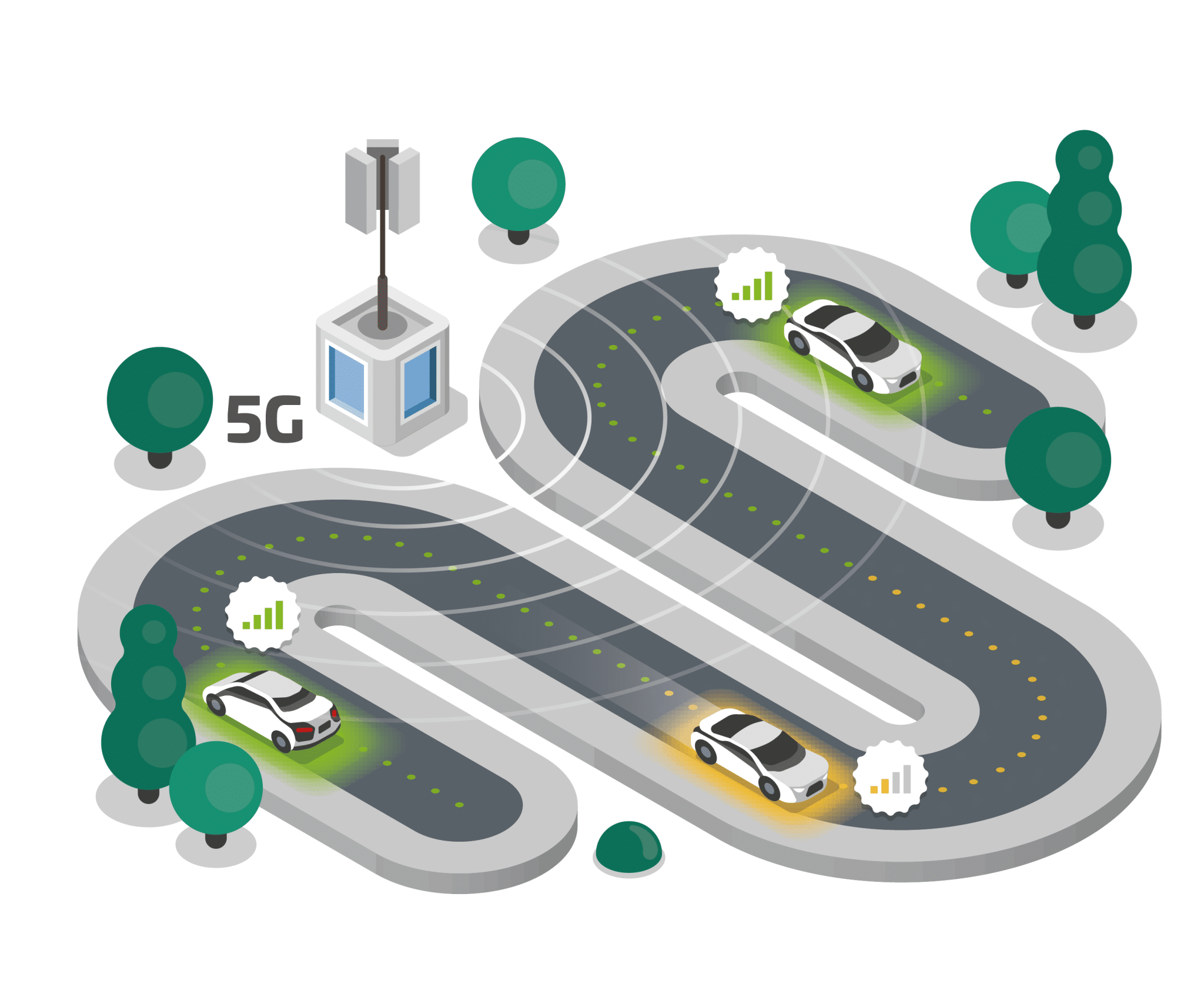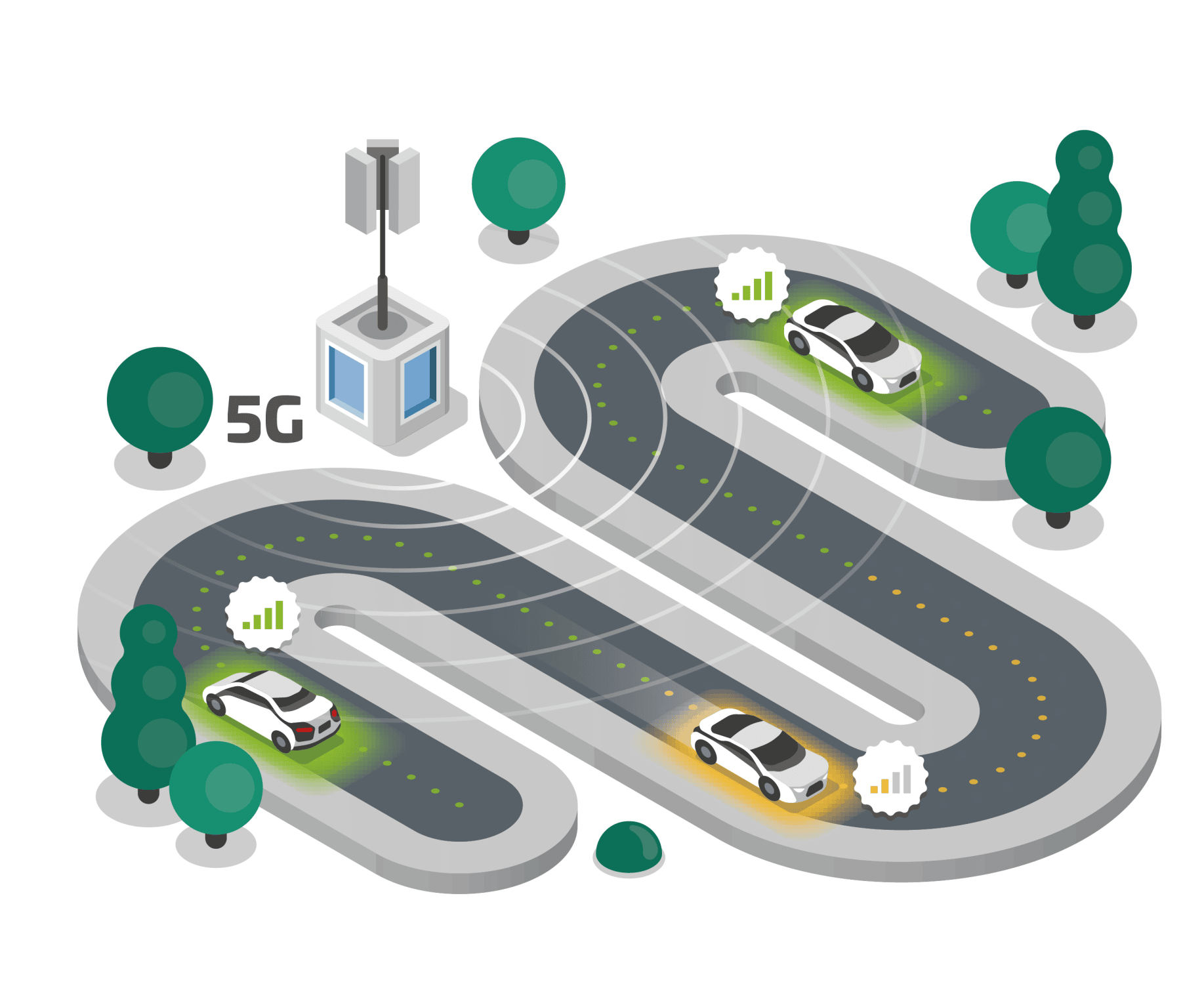 Predictive quality of service (QoS): using 5G network data analytics to enable proactive C-V2X adaptation
The study on E2E Network Slicing and Predictive QoS described an evolved QoS framework for C-V2X in 5G, called predictive QoS, which can be enable by network slicing, multi-access edge computing, and machine learning.
The enhanced C-V2X study describes how LTE-V2X and 5G-V2X will eventually complement each other for the support of different use cases.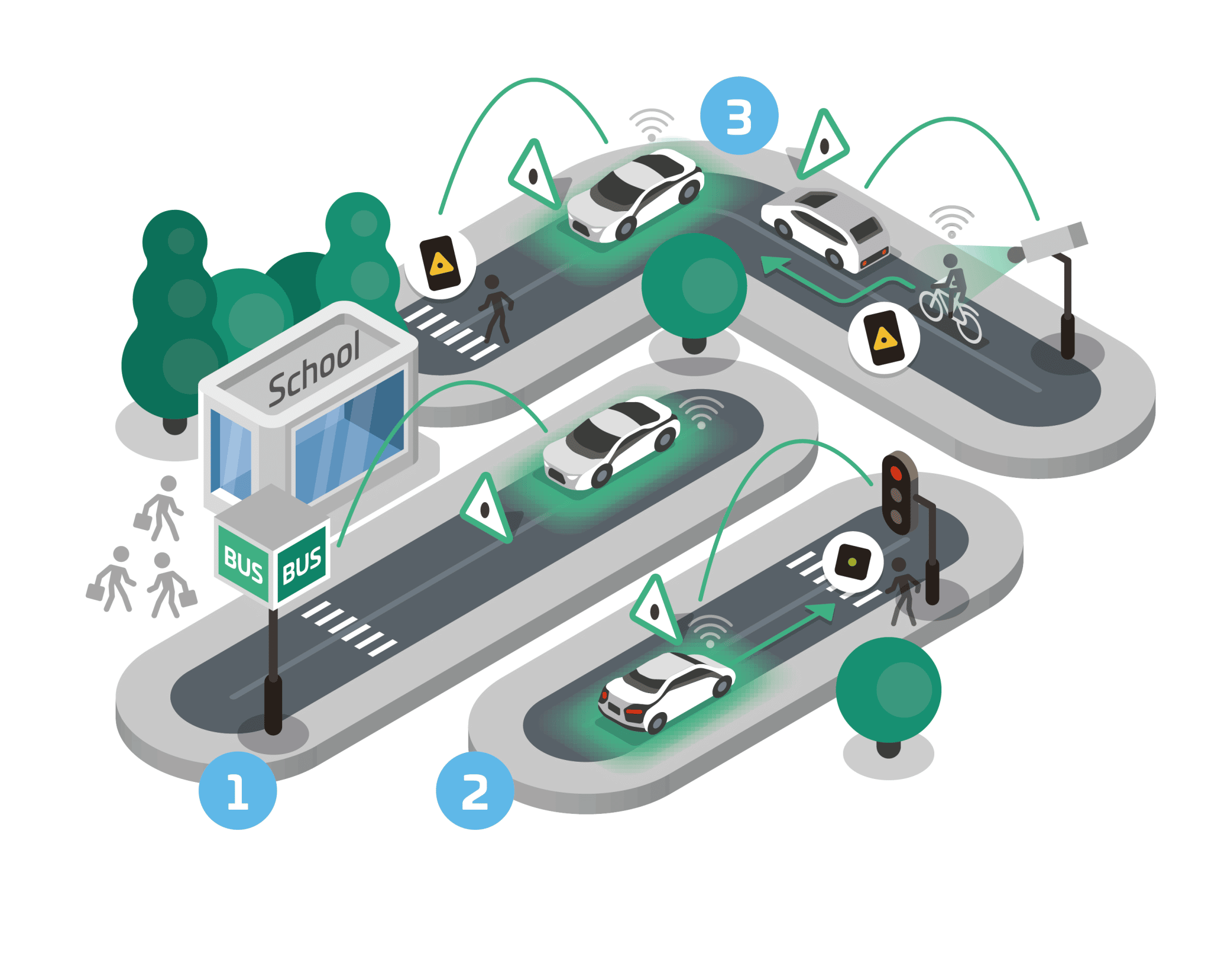 Vulnerable road user using cellular communications (VRU)
Despite technological progress and advanced safety features, VRUs still represent a large portion of road fatalities and severe injuries.
5GAA has been working on a VRU protection roadmap including use case definition, technical enablers and advanced protocols evaluation as well as a go-to-market and standardisation strategy.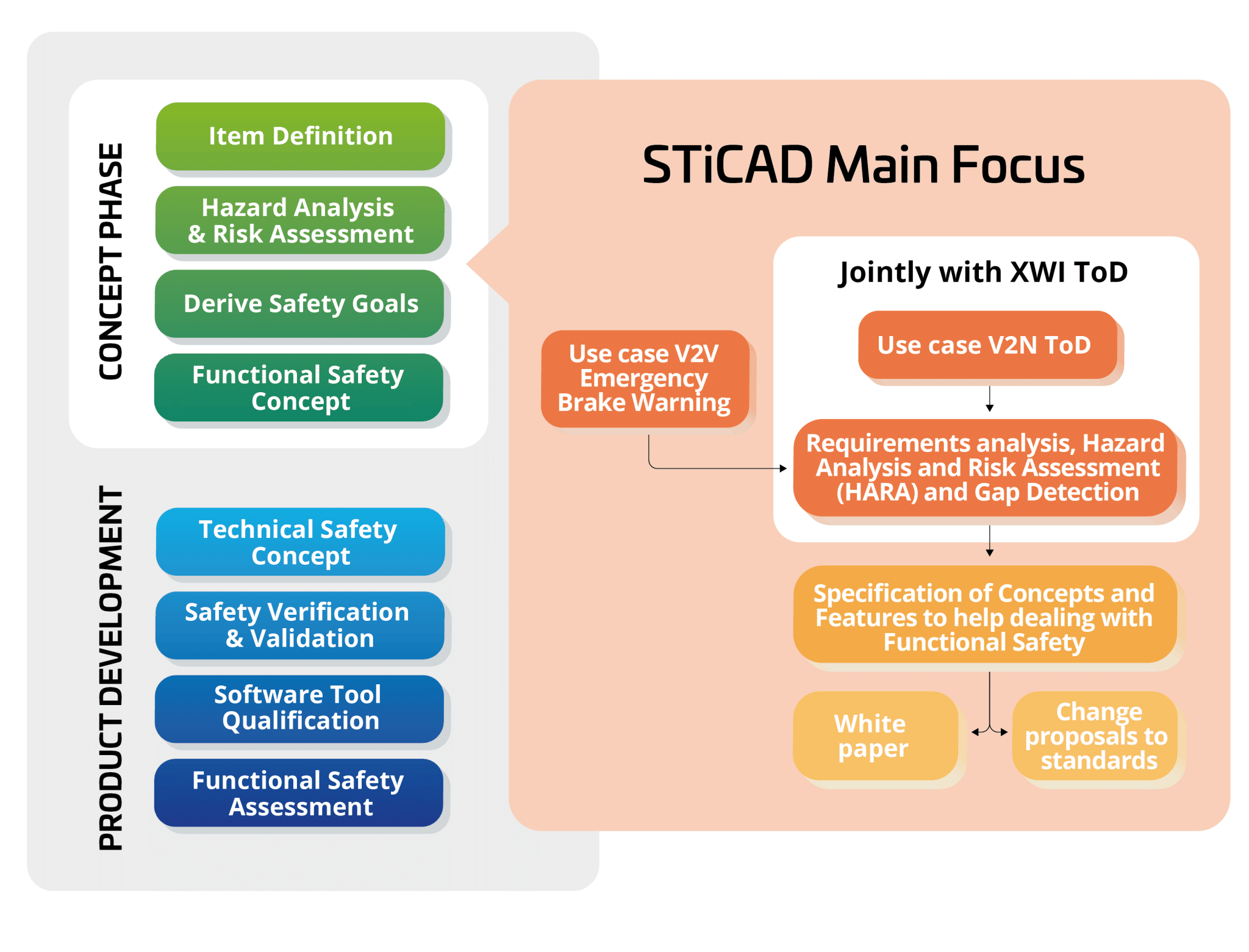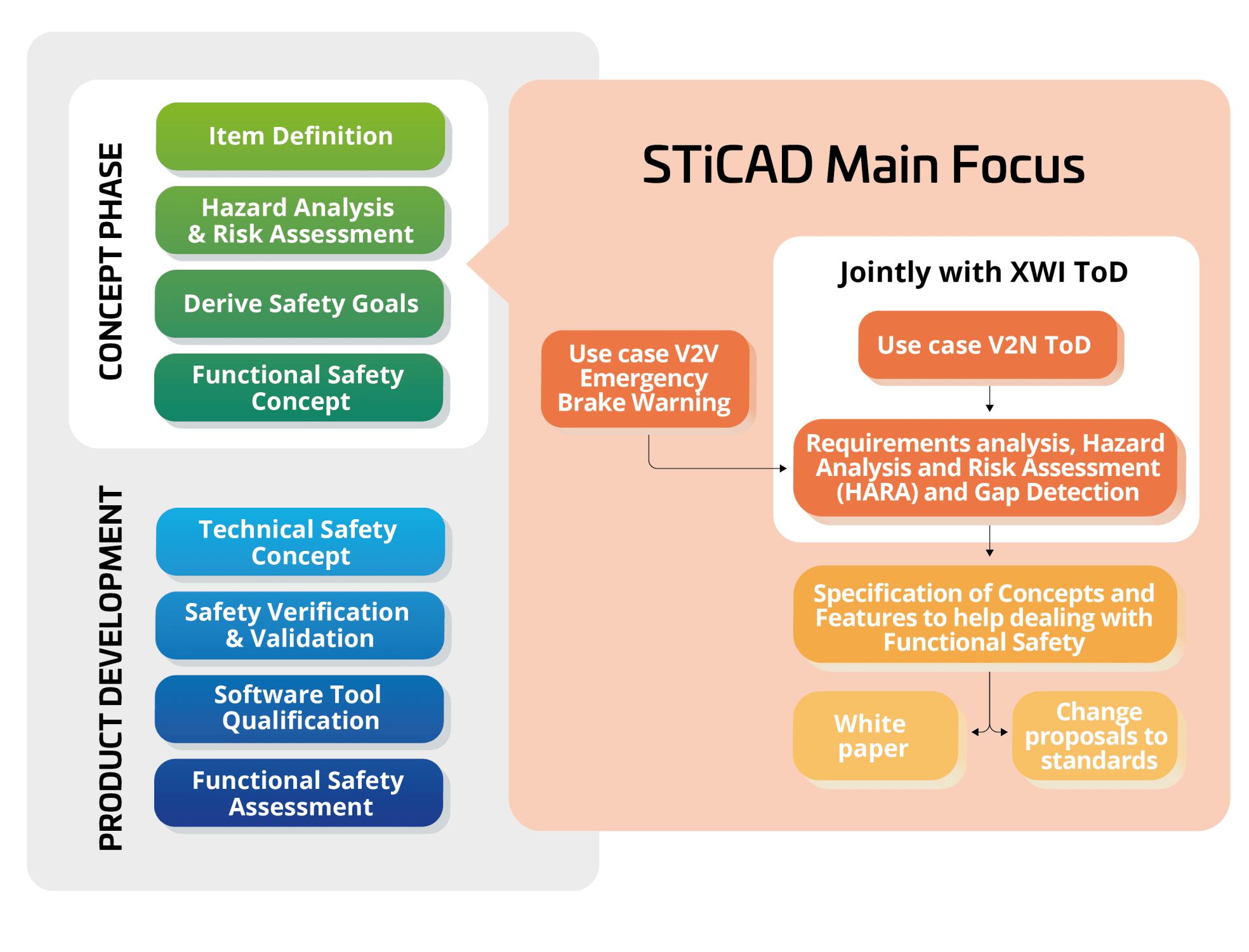 Safety treatment in connected automated driving functions (STiCAD)
More and more driver assistance functionalities, especially for automated driving, are using connectivity. When related to safety, failure of these functionalities might lead to severe danger for passengers.
GAA has been working on identifying the needs and possibilities to define appropriate requirements for connected functions to ensure a high level of functional safety.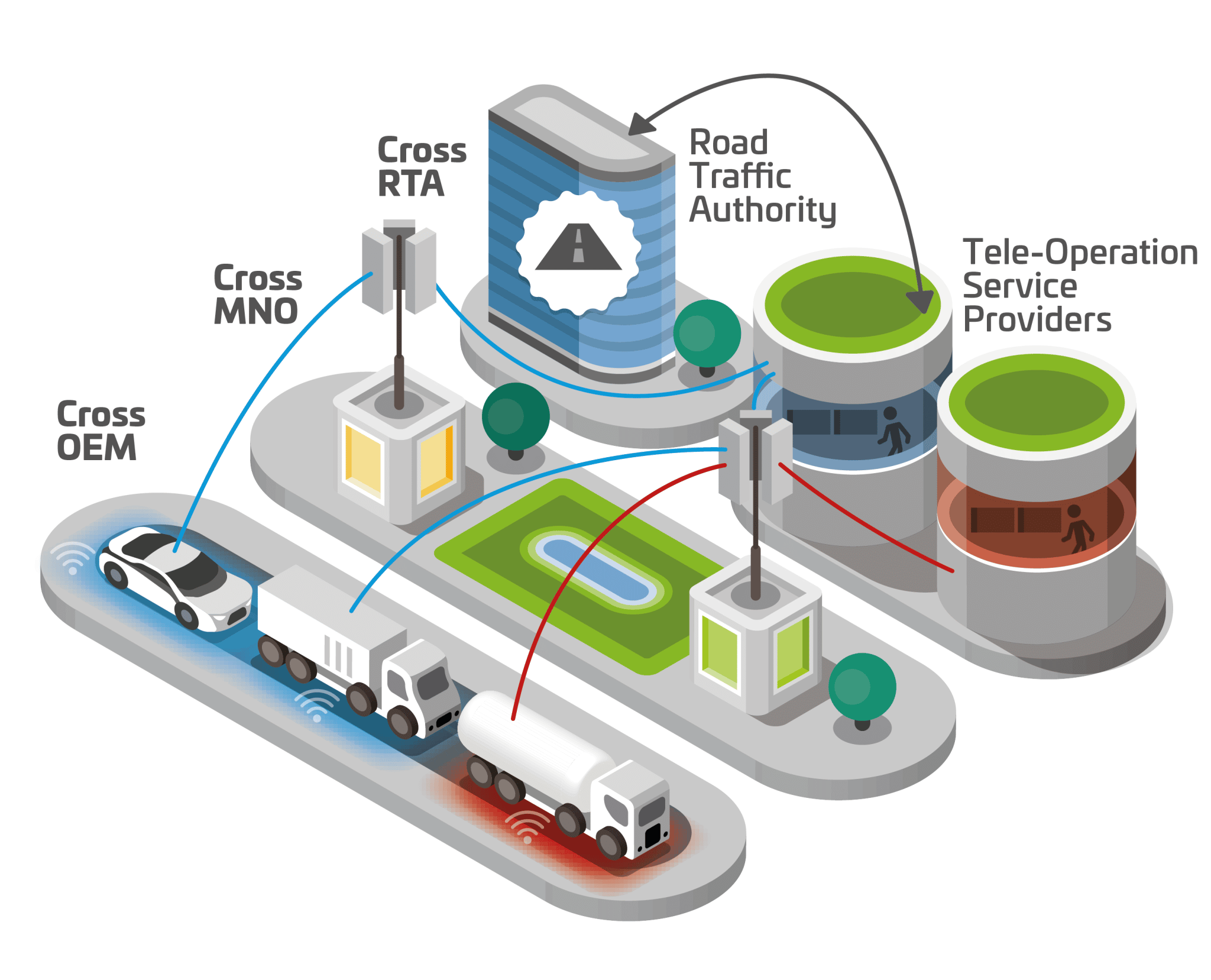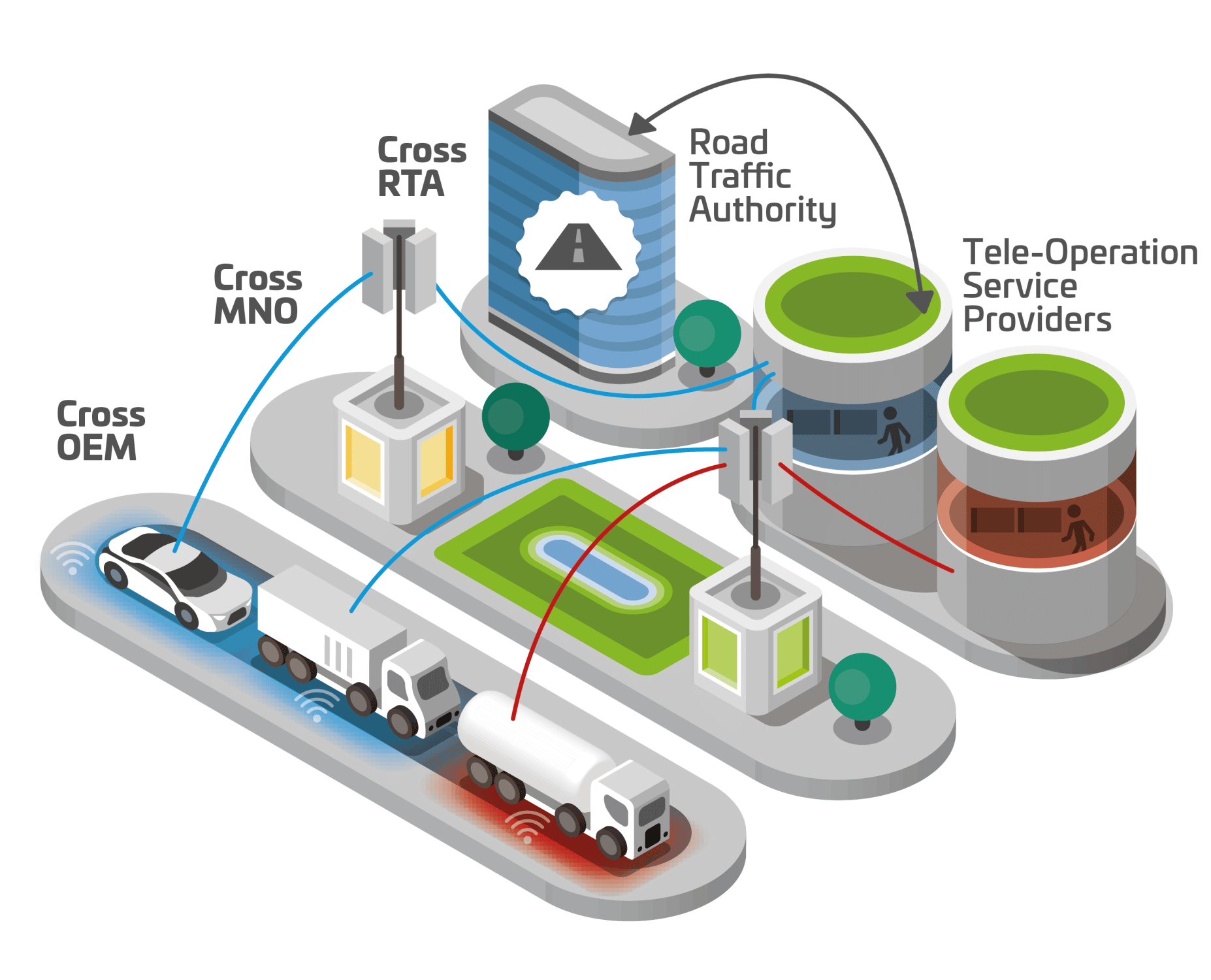 Requirements and architecture for tele-operated driving (ToD)
Tele-operation of vehicles after an incident or in difficult situations (including parking) is widely considered as a high-potential V2X service. Prior to its widescale commercial implementation, functional and architectural requirements still need to be clarified from a technical and regulatory perspective, particularly in multi-OEM, multi-MNO, and multi-Road Traffic Authority (RTA) environments.
5GAA is studying the requirements and framework needed for automated vehicle operation (tele-operation) covering the possible interfaces and stakeholders.
Our Roadmap for Advanced Driving Use Cases and Connectivity Technologies