Revolutionising the Future of Mobility: 5GAA Unveils Annual Report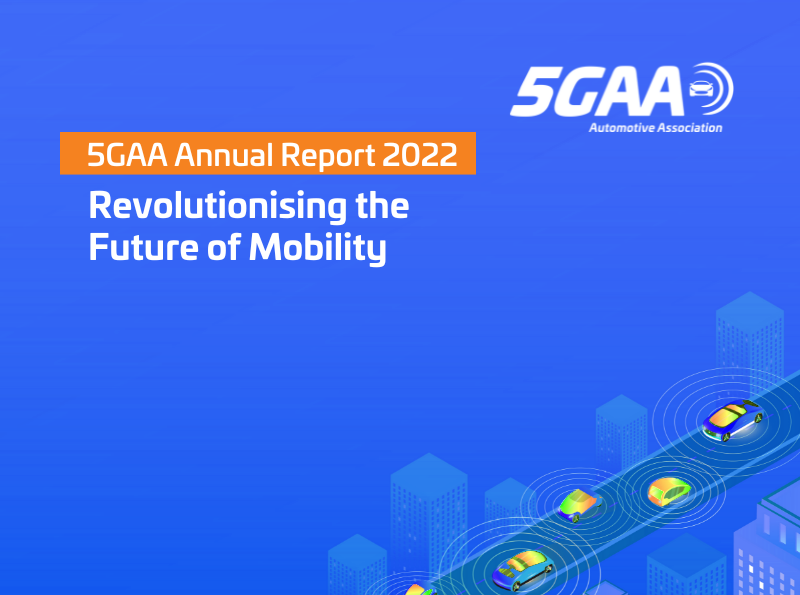 This comprehensive document highlights the remarkable progress and achievements made by 5GAA throughout the year, shedding light on the groundbreaking solutions and advancements shaping the future of mobility and transportation.
With a remarkable membership base comprising over 120 influential players, including major automotive manufacturers, Tier-1 suppliers, communication system providers, mobile operators, and infrastructure vendors, 5GAA has become a driving force behind developing end-to-end solutions for future mobility.
Since our inception in September 2016, we have rapidly expanded, attracting 13 of the top 15 global automakers, major telecommunications companies, and the world's leading wireless infrastructure providers.
The annual report showcases the relentless dedication of 5GAA in supporting the establishment of cellular vehicle-to-everything (C-V2X) technology in the market. By fostering cross-industry alignment and collaboration, 5GAA has paved the way for revolutionary advancements in connected and automated driving.
The report provides valuable insights into the progress made in deploying LTE-V2X technology while positioning 5G-V2X as the next phase of the C-V2X evolution.
Through our 2030 visionary roadmap, we have outlined our strategic plans for the future, setting a clear direction for the global introduction of advanced use cases for connected and automated driving. The roadmap, regularly updated to reflect the latest industry developments, serves as a vital instrument to align the efforts of automakers, network operators, and equipment providers globally. It presents a consolidated view of the transformative potential of 5G-V2X technology and its impact on improving road safety, enhancing traffic efficiency, and reducing emissions.
Furthermore, the annual report emphasises the pivotal role of international dialogue and collaboration within the ecosystem. By facilitating regular meetings between 5GAA members and road operators, the organisation fosters the exchange of views, experiences, and best practices related to 5G technology and the infrastructure required to build a truly connected ecosystem.
As the world witnesses the growing number of network-connected vehicles and the integration of LTE-V2X direct communications, the annual report underscores the critical importance of leveraging existing developments and paving the way for 5G-V2X.
This future-ready technology represents the next frontier of direct automotive connectivity and catalyses the widespread adoption of automated driving.
With our commitment to innovation, collaboration, and shaping the future of mobility, 5GAA's annual report sets the stage for an exciting future. By pushing boundaries and revolutionising the automotive industry, we continue to redefine what is possible in connected and automated driving.
Read our annual report here, and delve deeper into the association`s achievements.