Predictive Edge Analytics and Network Slicing Enabling Mobility-as-a-Service in Global MEC Scenarios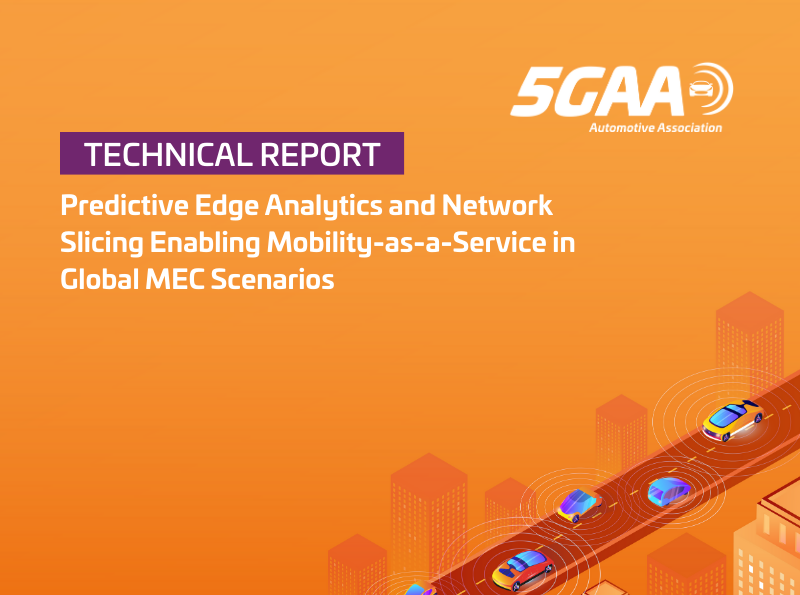 Edge computing is an important topic in the vehicle-to-everything (V2X) field, as many use cases require ultimate latency and reliability as well as significant data exchange from and between vehicles and infrastructure. The support of specific performance requirements is key for the realisation of those use cases. When such requirements are not fulfilled by the underlying network and infrastructure, the application may require closed-loop adaptation in order to cope with the potential undesired effects, which may also include poor user experience, limited support of selected features or indeed service unavailability.
This Technical Report provides an analysis of how predictive edge analytics can be generated and delivered in distributed mobile edge computing (MEC) deployments. In particular, when such deployments involve multiple mobile network operators (MNO), original equipment manufacturers (OEM) and additional third parties such as service providers, application developers, internet provider (IP) interconnect operators and road transport authorities (RTA), the generation and delivery of such predictive edge analytics is not a trivial task and may require interaction across different stakeholders.
Download the report here.