5GAA will hold an online session on Predictive QoS and V2X Service Adaptation—PRESA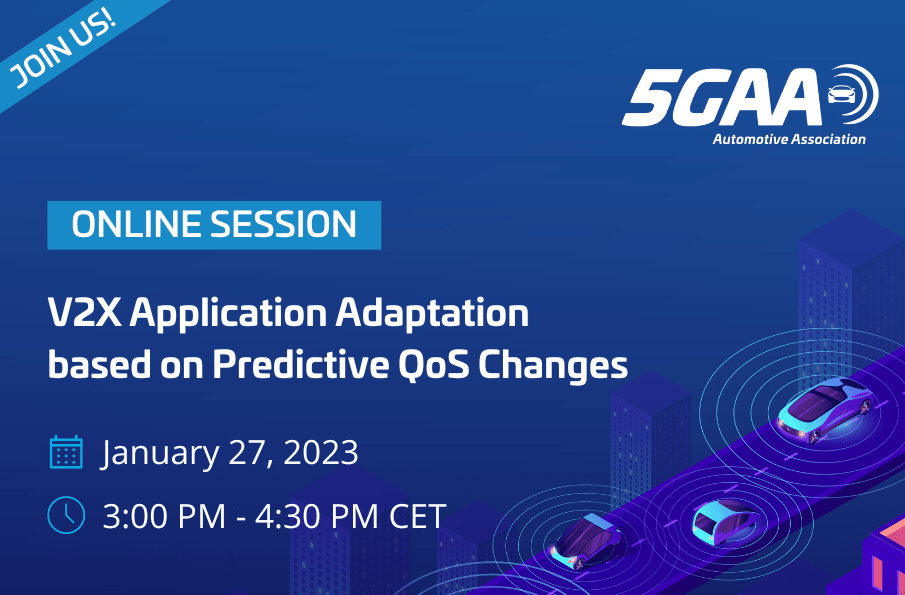 Following on the recent publication of a technical report on the Predictive QoS and V2X Service Adaptation (PRESA) Work Item, the 5G Automotive Association is hosting an online session on Friday, January 27, from 3:00 to 4:30 PM (CET).
The session, "V2X Application Adaptation based on Predictive QoS Changes", will be led by Huawei's Antonio Consoli and Alimi Hamidian, and Tencent's Lei Yixue. As the leading contributors to this publication, they will present the highlights of the PRESA technical report on enhancing the framework for V2X application adaptation when a QoS change is predicted in the network.
The three speakers will explain the methodology for analysing V2X use cases that use predictive QoS information to enable V2X application adaptation for the vehicles, as well as the coordination between 3GPP and 5GAA to promote end-to-end solutions and standards for QoS prediction and V2X application adaptation.
Registrations are now open.