ETSI-5GAA C-V2X testing event in Europe confirms high level of interoperability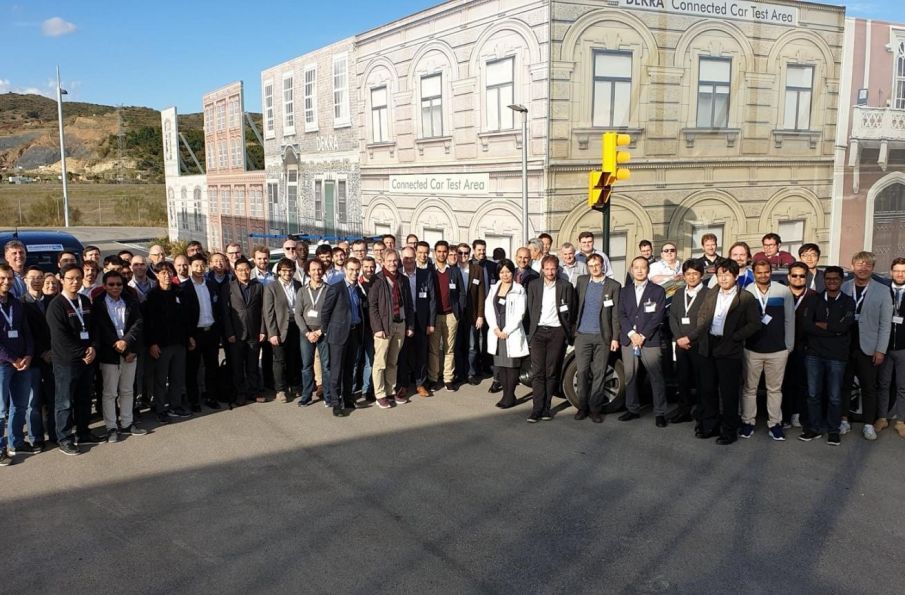 5GAA has proudly partnered with ETSI for their first C-V2X PlugtestsTM. The testing, that took place from December 2nd to 6th at the Malaga premises of the 5GAA Member DEKRA, has been concluded with a success rate of more than 95% of the executed tests, showing an extremely positive level of multi-vendor interoperability.
The event
The event demonstrated a high-level of interoperability across all participating companies employing 320 C-ITS test-cases, where devices were successfully communicating with each other directly and without network connectivity based on ETSI TC ITS and 3GPP standards, in both lab and field environments. In addition to the existing ITS upper layer interoperability test specifications from ETSI, participating companies conducted also the recently adopted 5GAA cellular vehicle-to-everything (C-V2X) IoT test specification for mode 4 operation over the PC5 direct communication access layer interface.
The positive results showed the industry's maturity to support the commercial deployment of C-V2X solutions throughout the world, with both infrastructure and onboard units.
"Testing European LTE-V2X radios with ETSI was an important milestone on our global strategy to accelerate C-V2X time-to-market and finally deploy C-V2X on the European roads" commented 5GAA CTO Maxime Flament.
Plugtests™ represent a fundamental tool to allow vendors to evaluate the interoperability of their systems, strengthening cross-industry cooperation and the entire C-V2X ecosystem. Moreover, this event was a further milestone in the cooperation between 5GAA and DEKRA, a leader in automotive safety testing, that already had the chance to collaborate during a previous Plugfest in April 2019.
The week was viewed as very successful by participants (65% of them were 5GAA members), as it brought together roughly 70 C-ITS experts for testing and to validate that C-V2X products are both mature and commercially available today for the cooperative, connected and automated mobility ecosystem.
At the end of the event, Bob Banks, 5GAA WG3 Chair (Vodafone Group), declared "The results clearly show the maturity of not only the C-V2X technology but also the products from different vendors as crucial and available enablers for connected and safer mobility".
"I'm glad we could successfully demonstrate again that C-V2X is working as expected and that so many companies are ready for deployment in Europe" stated Ralf Weber, 5GAA WG3 Vice Chair (Qualcomm).
The Workshop
During the event, 5GAA also organised a joint workshop on December 4th, on the latest developments related C-V2X Interoperability and Deployment. Standards experts from 3GPP and ETSI TC ITS offered thorough presentations on the ongoing developments related to standards that are already supporting the deployment of C-V2X. Subsequently, speakers from the European Commission, the Dutch Ministry of Infrastructure and the Global Certification Forum (GCF) presented updates on ITS and how C-V2X can favour its deployment.