5GAA Meets Brussels 2020: Face-to-Face Meeting and Conference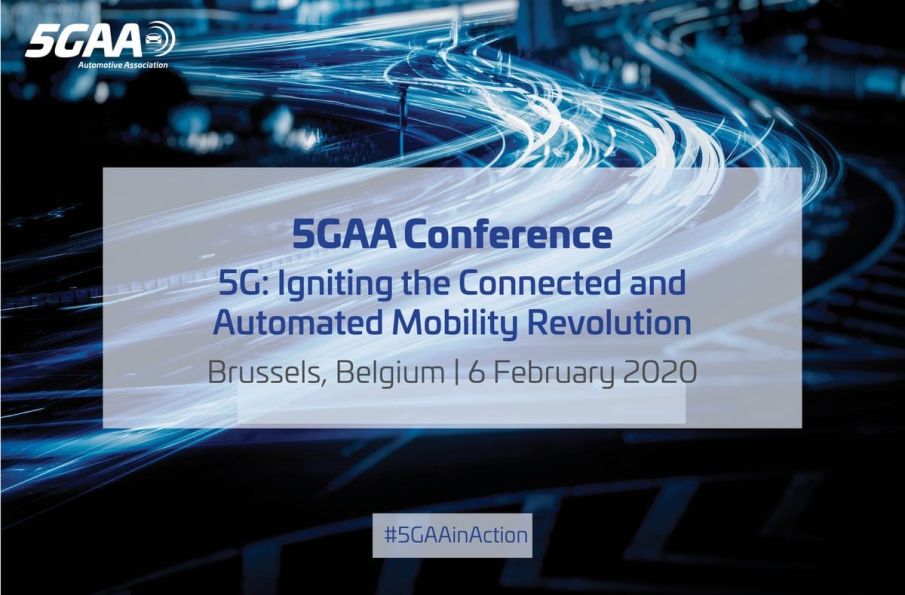 The 5G Automotive Association (5GAA) has the pleasure to announce its Conference on 6 February in Brussels.
This event is intended to advance the dialogue between high-level institutional and industry stakeholders on current challenges in the field of connected and automated mobility. Representatives from the European institutions, from local and national authorities, and 5GAA members will discuss ongoing challenges for connected and automated mobility and provide solutions by presenting the capabilities and deployment models of the Cellular Vehicle to Everything ("C-V2X") technology.
Agenda:
09:00 – 09:30: Welcome and Introduction
09:30 – 10:30: First Session
– 5G: The Connected and Automated Automotive Revolution
– 5G in Cars: Is the Technology Ready?
– Digitalising European roads: leveraging synergies with mobile networks
10:30 – 11:00: Coffee Break
11:00 – 12:00: Second Session
– Current status of the 5G Strategic Deployment Agenda in Europe
– The Evolving Role of National Road Authorities in The Digital Era
12:00 – 12:50: 'Ask the 5GAA experts' Session
12:50 – 13:00: Closing Session
Confirmed speakers include:
– Mariya Gabriel, European Commissioner for Innovation, Research, Culture, Education and Youth (video message)
– Dino Flore, Vice President of Technology, Qualcomm
– Caspar de Jonge, Dutch Ministry of Infrastructure and Water Management
– Johannes Springer, CTO Connected Car T-Systems & Director General of the 5G Automotive Association
– Maxime Flament, CTO of the 5G Automotive Association
More speakers will be announced shortly. 
Stay tuned for the detailed programme!