China's Zhixing Cup 2022 demonstrated C-V2X vehicle-road-cloud integration and interoperability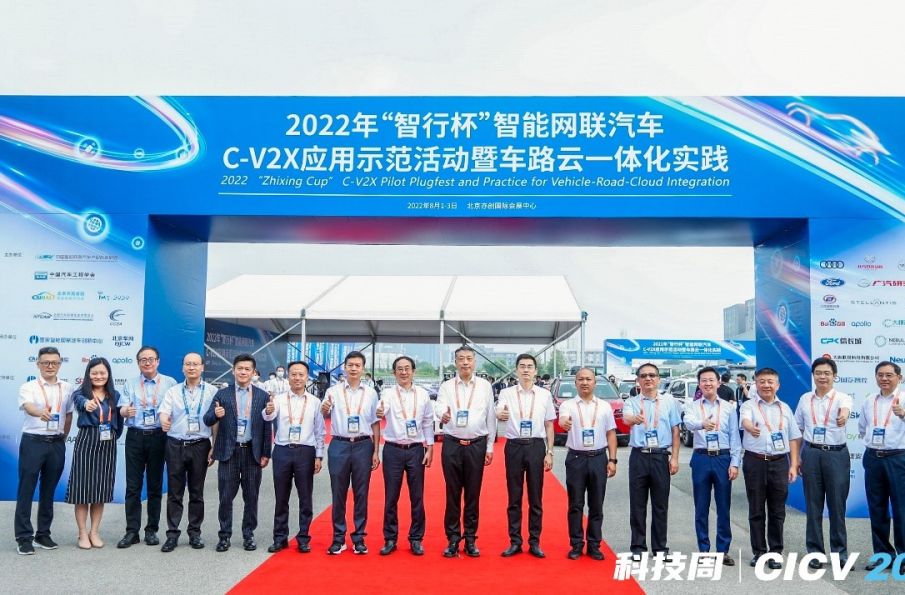 From 1st through 3rd August, the 2022 Zhixing Cup C-V2X Pilot Plugfest and Practice for Vehicle-Road-Cloud Integration was successfully held in Beijing.
The organisers were the China Industry Innovation Alliance for the Intelligent and Connected Vehicle (CAICV), the China Society of Automotive Engineers (CSAE), the Beijing High-Level Autonomous Driving Demonstration Area Office (BJHAD), the IMT-2020 (5G) C-V2X Working Group, the National Technical Committee of Auto Standardisation (NTCAS), and the China Communications Standards Association (CCSA). 5GAA was one of the supporting organisations, together with ACEA, VDA, and more.
The C-V2X tests and demonstrations gathered more than 40 companies, including automakers, manufacturers, autonomous driving systems providers and information security vendors. This year's Zhixing Cup added new functional scenarios for mass production and practical application, building on previous editions, solid cross-industry collaborations, and the achievements of the Beijing High-level Autonomous Driving Demonstration Zone 2.0.
In his speech, Song Yajun, the Deputy Director of the Administration Committee of Beijing Economic-Technological Development Area, precisely highlighted the completion of the phase 2 construction. According to Mr Song, more than 300 road intersections, two-way 750-kilometre urban roads and 10-kilometer expressways have achieved full coverage of intelligent-network roads and smart city private networks. The demonstration zone aims to continue supporting the further commercialisation of C-V2X.
During the interoperability demonstrations and tests, several V2I and V2V use cases were showcased, including speed limit warning, vehicle malfunction warning, road works warning, green wave speed guidance, and V2X misbehavior detection function.
The V2X Misbehavior detection function was also organised in the demonstration route. By deploying V2X misbehavior detection SDK (CICV-MBR) on RSU and OBU, misbehavior from the security layer and message layer of V2X protocol stack is detected and monitored. Through the interoperability demonstration, detected misbehavior concentrate in certificate chain failures, signature failures, and incorrect fields in BSM messages.
CMCC's Dr Wei Chen, board member of the 5G Automotive Association, represented 5GAA at the departure ceremony.