5GAA releases a special Report on the occasion of its 5th Anniversary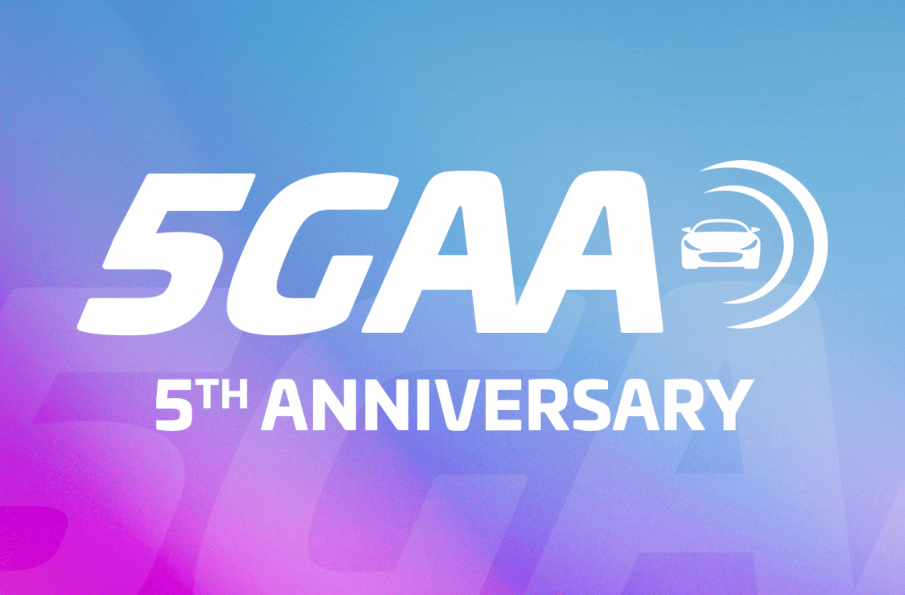 The 5G Automotive Association marks its 5-year anniversary with the publication of an online booklet covering the main achievements from its early days to the present, amidst the "5 Years of 5GAA" celebrations.
Half a decade has passed since the 5G Automotive Association was founded with the aim of building bridges between the automotive, technology and telecommunications industries to develop end-to-end solutions for future mobility and transportation services. To commemorate such a significant date, the association has launched an exclusive booklet, free and available online, which takes the reader on a journey through the history of 5GAA from its very beginnings.
The report contains a series of interviews with founding members and key partners of the association, such as Pearse O'Donohue (Director of Future Networks at DG CONNECT at the EU Commision), Maja Bakran Marcich (Deputy Director-General of DG MOVE), Adrian Scrase (ETSI CTO and Head of the 3GPP Mobile Competence Centre) or Nicola Farronato (Head of Innovation at the City of Turin). It also includes two letters – signed by Christoph Voight, Chairman of the 5GAA Board, and Chief Technology Officer Maxime Flament –, a review of the history of 5GAA in numbers, and a case study on the successful deployment of C-V2X technologies in China. A number of core themes overarch the pages of the report and allow the reader to better understand some of the priority areas and key drivers of members' join efforts: road safety, sustainability, collaboration, digital transformation, and more.
Join 5GAA on this exciting milestone by checking out the online report, fully available here. You can also follow the social media hashtags #5YearsOf5GAA and #5GAAnniversary both on Twitter and LinkedIn for more updates.
Enjoy the reading!