United States Vehicle-to-Infrastructure Communications; Day One Deployment Guide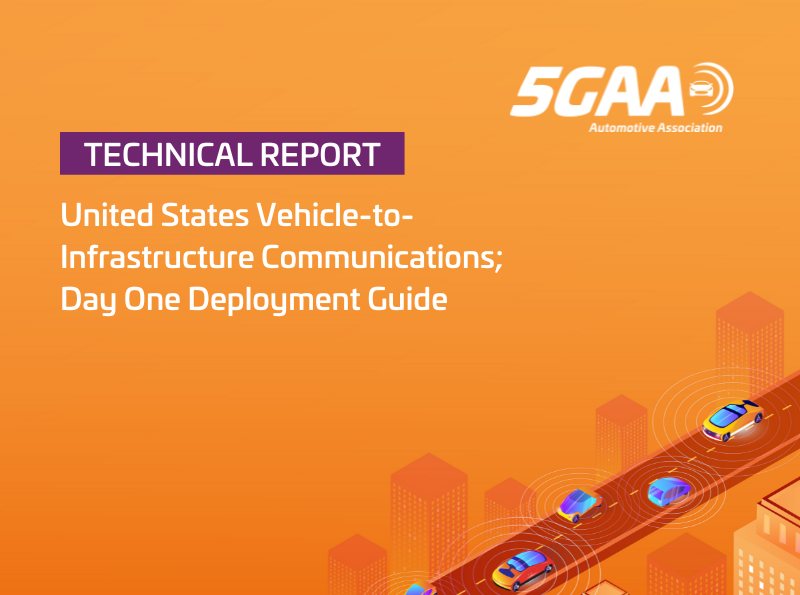 This Technical Report and guide originated from a coalition of Vehicle-to-Everything (V2X) deployment stakeholders, first recruited from the Crash Avoidance Metrics Partners (CAMP) and the 5G Automotive Association (5GAA). This group rapidly grew to include the Utah Department of Transportation, the National Electrical Manufacturers; infrastructure owners and operators, NEMA, OmniAir, ITS America, and University of Michigan researchers.
The guide aims to provide "Day One" with a simple reference. It focuses mostly on IOOs for roads, reflecting a collective opinion that was initially influenced by the Original Equipment for vehicles, IOOs and their suppliers, traffic equipment makers, original equipment manufacturers (OEMs), and others who want to usher the safety and efficiency benefits expected from the Intelligent Transportation Systems (ITS).
This document focuses on V2X solutions using C-V2X direct communications. Read the full report here.