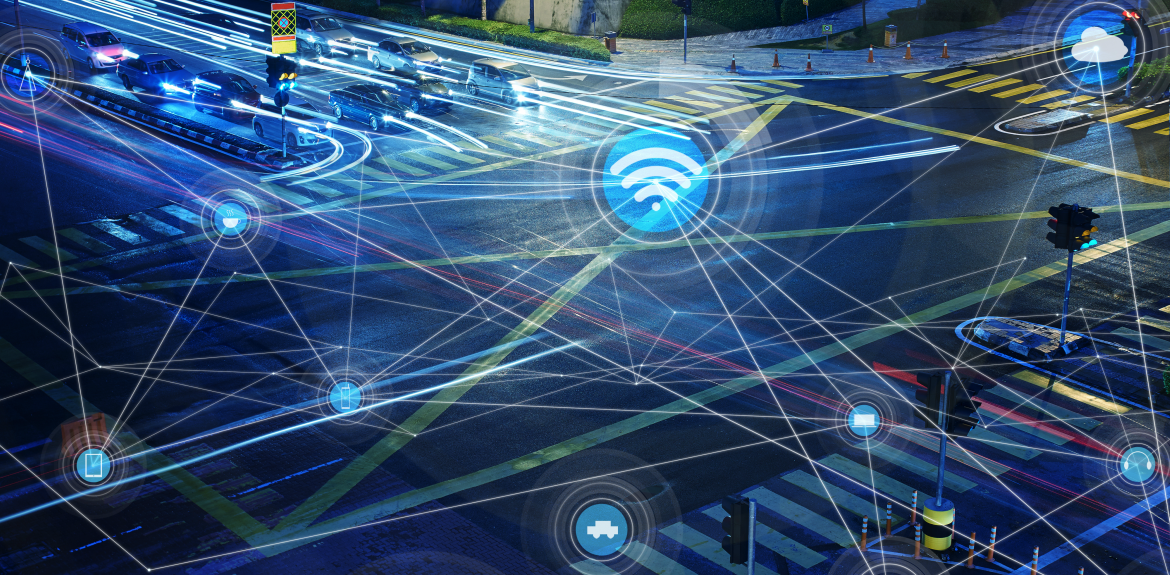 12/12/2016
LG, Ford, Verizon, Denso and Gemalto join the 5G Automotive Association
5GAA (www.5gaa.org) welcomes LG, Ford, Verizon, Denso and Gemalto as new members of the association.
"We are very pleased that LG, Ford, Verizon, Denso and Gemalto have joined the association. With their global footprint and diverse expertise across the communications and automotive ecosystems, these companies will contribute to the definition and development of next generation connected mobility and automated vehicle solutions" Dino Flore, Director General of 5GAA, said.
Kookyeon Kwak, Executive Vice President, Head of LG's Advanced Standard R&D Lab, said, "Cellular communication will play a pivotal role to meet the requirement of safety, convenience, and infotainment for future smart cars. The trend is now being accelerated by the completion of LTE-V2X, the first cellular- based vehicle-communication standard. As a manufacturer in mobile communication and vehicle component areas, LG Electronics would like to contribute to 5GAA for connecting communication and automotive industries".
"We are excited to work together with other automotive and technology providers to define a future that envisions new and empowering mobility services and solutions. We see the 5GAA as a key enabler to the development of a sustainable connected vehicle ecosystem." Don Butler, Executive Director of Connected Vehicle and Services at Ford Motor Company, said.
DENSO CTO for the European region, Masato (Max) Nakagawa, commented: "Extending DENSO's global efforts in the area of vehicular connectivity is strategically aligned to our policy 'Protecting Lives, Preserving the Planet, and Preparing a Bright Future for Generations to Come'. Reinforcing this
direction, DENSO AUTOMOTIVE Deutschland GmbH has decided to join the 5GAA. We are proud to be accepted as 5GAA member and are looking forward to collaborating in the 5GAA. DENSO considers this engagement viable to complement our long term ongoing global support of 700MHz/5.9GHz V2X safety communication. 5GAA provides the environment for the cross-industry collaboration required to define corresponding future mobile communication systems. In collaboration with the 5GAA partners we plan to explore, define and develop multi-spectral connectivity to support future mobility demands, especially in the area of connected and automated driving."
"Gemalto is thrilled to join 5GAA and work within this prestigious group of global leaders to enable the world of new mobility that will revolutionize the automotive sector," says Frederic Vasnier, EVP
Embedded Software and Products. "Gemalto has demonstrated its unrivaled expertise to ensure simple, seamless and ubiquitous connectivity with robust security mechanisms inside the vehicle, between vehicles and with the connected ecosystem of devices, pedestrians, and the cloud."
5GAA was created to bridge automotive and communication industries in order to develop, test and promote connected mobility solutions, initiate their standardization and accelerate the commercial availability and global market penetration.
Since its inception, 5GAA has been experiencing rapid expansion to include key players with a global footprint in the communication and automotive industries, including car manufacturers, tier-1 suppliers, chipset/communication system providers, mobile operators and infrastructure vendors.
To achieve its long-term goals, the association is creating five Working Groups to address the following areas of work: Use Cases and Technical Requirements; System Architecture and Solution Development; Evaluation, Testbeds and Pilots; Standard & Spectrum; Business Models and Go-To-Market Strategies. In addition, the board is planning the needed policy and advocacy efforts to join the relevant discussions in this space with different regulators, policymakers, and administrations around the world.