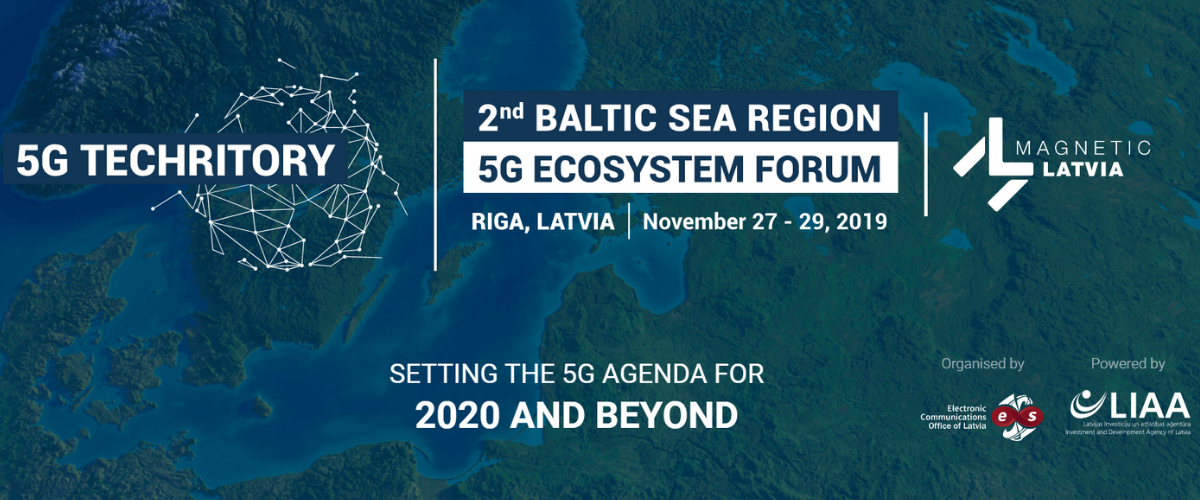 25/09/2019
5GAA to be main supporting partner of 5G Techritory – Riga, 27-29 November 2019
5G Techritory is the annual Baltic Sea Region 5G Ecosystem Forum organised by the Electronic Communications Office (ECO) of Latvia, aiming at gathering decision makers, major representatives from industry associations, and business leaders to discuss the deployment of the earliest available commercial applications of 5G technology. Its second edition is going to be held in the Latvian capital, Riga, on 27-29 November.
Taking place in a vibrant region for 5G implementation, the 5G Automotive Association is proud to be confirmed once again as one of the main partners of this conference. 5GAA Director General Johannes Springer is going to participate as a speaker in front of an audience of up to a thousand senior professionals invited upon an attentive selection to ensure the highest quality of debate.
The Baltic Sea Region includes nine countries comprising of a population of 150 million people. Among the Baltic countries, Latvia appears in the third place of the 5G Readiness ranking according to the European Commission's Digital Economy and Society Index (DESI) 2019 report. This result shows that the potential for international leadership in the field is highly promising and this edition has all the characteristics to be a must-visit, given the renewed interest for digital and technology of the newly appointed European Commission.
Since the objective of the programme is to focus on what is readier for commercialisation, four verticals have been identified as the main topics:
Smart City
Smart Mobility
Industry 4.0
Smart Media and Entertainment
In addition, a 5G policy hackathon, a key stakeholders' roundtable and an exhibition are scheduled as side events.
Registration is open and all the possible interested participants are encouraged to apply.
See the official press release and leaflet.