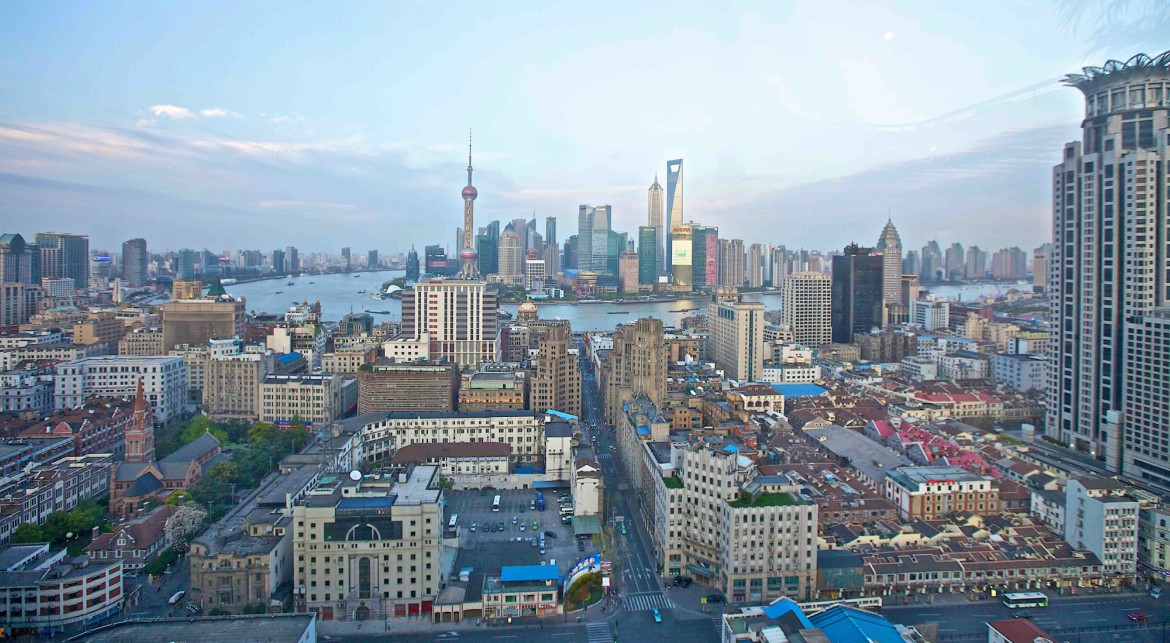 16/11/2017
5GAA participates in Testbed Visit in Shanghai
Shanghai, China – 16 November 2017 – following the 5G Automotive Association General Assembly Meeting, 5GAA leadership, delegates as well as representatives from Chinese and South Korean government participated in a testbed visit. This practice case was then followed by eight use-cases, demonstrating the success of the LTE-V2X advances. Both of these actions took place at the purpose-built Shanghai district – Testbed F-zone and T-Zone – where the latest developments in vehicle technology are assessed.
1. Realizing LTE-V2X's capacity: Visit to F-Zone
Huawei LTE-V leader for Research & Development, Mr. Yangyongchao, opened the visit by showcasing LTE-V2X testing reports as well as running a live test result. This series of LTE-V2X performance tests were measured in terms of the technology's capacity to manage two variables (link level and system level). This analysis was managed by the partnership of China Mobile (CMCC), SIAC and SAIC Motor.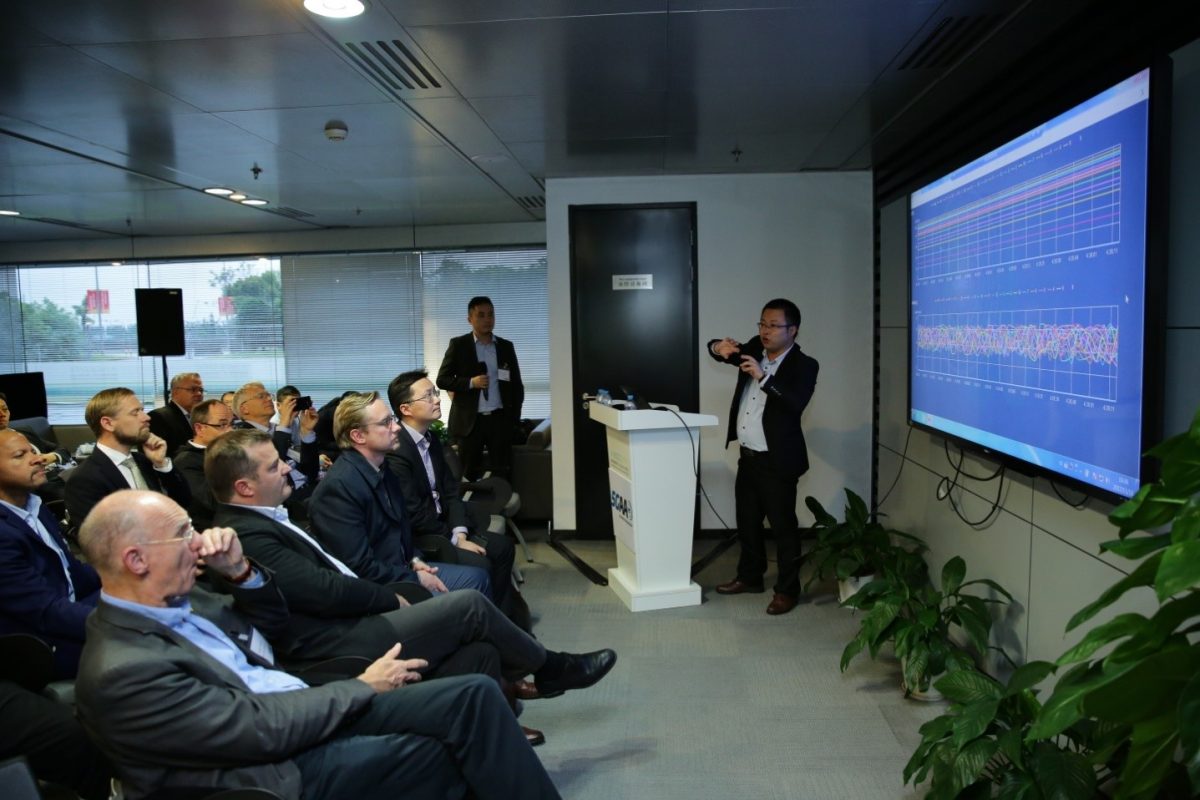 Link Level Testing: LTE-V2X can support relative vehicle speeds of up to 500km/h, even with correction for timing and frequency errors. LTE-V2X shows excellent link performance with different packet size. The maximum RSU coverage range reaches more than 1km from the test vehicle.
System Level Testing: 400 vehicles were analysed in this trial environment. Based on this, the capacity and of Vehicle-to-Vehicle and Vehicle- to-Infrastructure is smaller is functional in a range of 20 metres. Messages were transmitted at a success rate of 90% within the demanded communication range in high-density scenarios.
Right after this presentation, SIAC led the delegates to visit the site of F-Zone. Mr. Lilin, director of SIAC explained that F-zone  is an enclosed area conducting different scenarios such as parks, urban roads with intersections, simulated highway and related road facilities. Additionally, F-zone is the national level Intelligent and Connected Vehicles test zone equipped with background vehicles, positioning capability and telecommunication infrastructure, including LTE-V2X based RSU, base stations that support both LTE and LTE-V2X, and assisted by operation system.

2. T-Zone visit
After the inspection of F-Zone, delegates visited C-V2X demonstration in T-Zone and observed eight cases in SAIC Motor's intelligent connected vehicle operated with China Mobile and Huawei. The technology showcased was powered by 5G-V2X. This opened the vehicle up to possibilities such as Tele-Operated Driving, LTE-V2X based Platooning, Forward collision warning, Traffic light speed advisory and Vulnerable Road user warning. Dr. Liu Fen, also explained that with the abundant communications environment in T-zone and more C-V2X functionality can be realised in the future.

Christoph Voigt, Chairman of 5GAA, views these advances with optimism: "Today's opportunity to see the fantastic progress from SIAC, SAIC Motor, China Mobile and Huawei is a demonstration of the unlimited possibilities that investing in 5G and LTE -V2X technologies hold. We know that C-V2X technology has the capacity for high-speed, high-density communication between vehicles, infrastructure, and pedestrians. Following further research and collaboration with our members and policy makers in governments around the world, 5GAA is looking forward to introducing this technology globally."
Dino Flore, Director General of 5GAA is proud of the extensive partnerships that the association has fostered: "5GAA's aim is to act as a bridge between the automotive and telecommunications industries. I would like to thank our hosts today in Shanghai for their hospitality and proudly showcasing the possibilities promised by C-V2X and 5G. Our organisation is focused on accelerating research and delivering solutions to society to build safer and more sustainable transport for our citizens. Today's demonstrations are proof of what future holds."  
About the 5GAA
The 5G Automotive Association (5GAA) is a global cross-industry organisation of companies from the automotive, technology and telecommunications industries (ICT), working together to develop end-to-end solutions for future mobility and transportation services. Created in 2016, the Association is comprised of over 67 members which mission is to develop, test and promote communications solutions, initiate their standardization and accelerate their commercial availability and global market penetration to address societal need.