Past events
Walkthrough of Multi-Stakeholder; Day 1 C-V2X North American Deployment Guide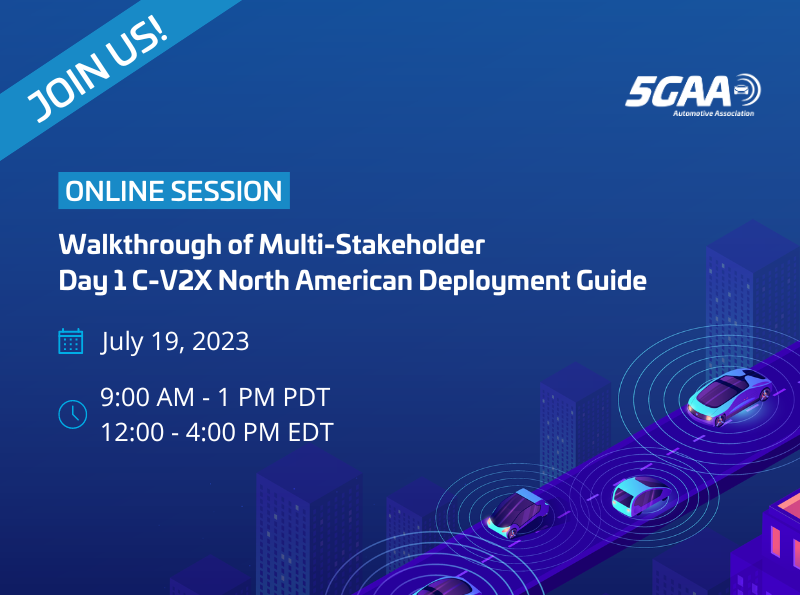 The goal of this guidebook is to serve as a straightforward reference for "Day One" 5.9 GHz Channel 183 Cellular Vehicle-to-Everything (C-V2X ) Long-Term Evolution (LTE)-V2X deployment considerations and requirements in the North America.
This Day One guidance intends to reduce the broad array of variables and potential message sets implicit with V2X into a tightly focused cohort of profiles. These commonly understood profiles will hasten deployment timelines and ultimately ensure that vehicles and other road users can effectively communicate in a language that installed infrastructure will understand and properly process.
This walkthrough is aimed at familiarizing deployment stakeholders with the intended content and gaining valuable input to fine-tune the content. With your participation, the guidebook can be a definitive reference source for C-V2X deployment.