Past events
The Peggy Smedley Show – Interview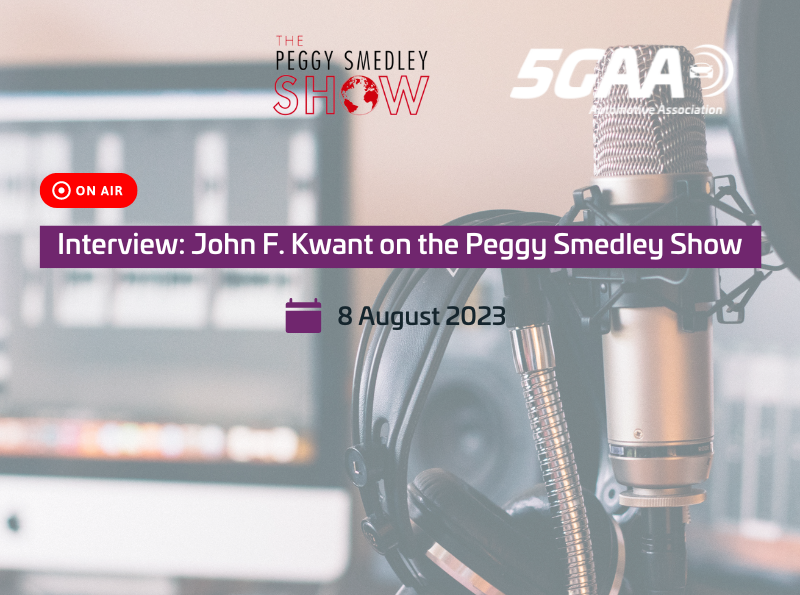 This summer, podcast host Peggy Smedley graciously invited 5GAA to join in on an episode of the highly popular Peggy Smedley Show. Known for its focus on IoT, digital transformation, and sustainability, the show boasts an impressive listenership of 115,000 and regularly hosts expert speakers.
Peggy conducted an insightful interview with John Kwant, the 5GAA Executive Director, Americas. They delved into the primary challenges of connected mobility and the future of related technologies, resulting in a captivating conversation.
Peggy's passionate and expert approach, combined with John's deep expertise, led to a highly constructive exchange, providing both the current state of affairs and a visionary outlook on the future of mobility.
Don't miss the opportunity to tune in to this episode, airing on Tuesday, August 22nd, on the official podcast website