Past events
Road Operators Workshop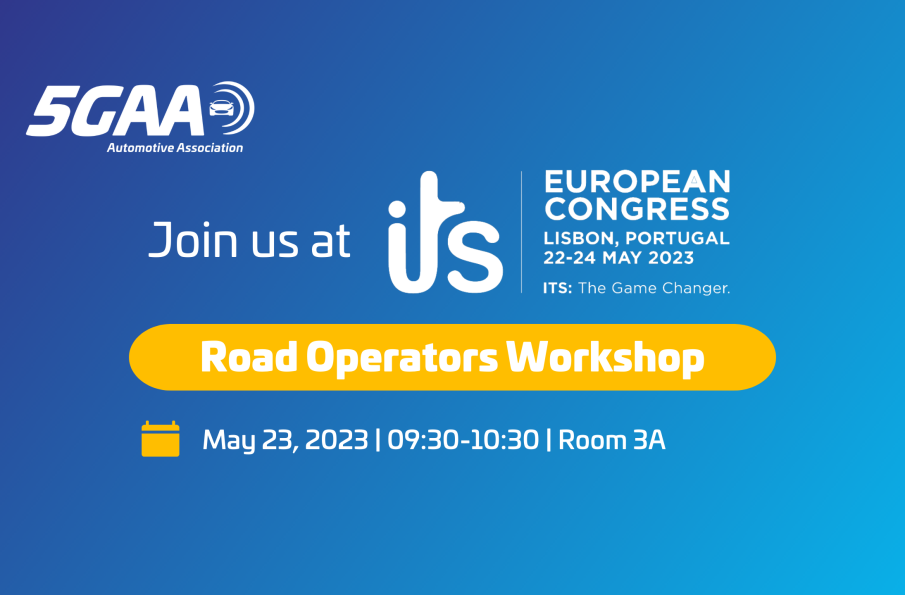 The 5G Automotive Association (5GAA) has the pleasure to invite you to our workshop for transportation leaders at the ITS European Congress in Lisbon.

5GAA will once again gather members, infrastructure & road managers, transport operators and the whole mobility ecosystem for a fruitful discussion on May 23rd, during the ITS European Congress. This opportunity will focus on continuing the exchange around 5GAA'S 2030 roadmap and your vision for the future of transportation.
🕒 Time: 09:30 AM – 10:30 AM, local time
📅 Date: May 23rd
📍 Location: Room 3A

IMPORTANT:
Please note that the original timing of the session has been modified to allow participants to attend other crucial sessions in the Day`s Programme.

Maxime Flament
CTO, 5GAA
Dr. Maxime Flament represents 5GAA, the global cross-industry association for the development of connected and automated cars, where he works as Chief Technology Officer since April 2018.

Tim Leinmüller
Head of Fundamental Technology, DENSO
Tim Leinmüller is responsible for DENSO's European Connected Automated Driving research and standardization activities. He serves as official contact and is responsible for DENSO's involvement in related industry associations.

Per-Olof Svensk
Advisor, Trafikverket
Dr. Per Olof Svensk works as a Senior Advisor and Development Manager for Traffic Management, ITS and data at the Swedish Transport Administration

Tiago Dias
Research & Innovation Engineer, A-to-B
With extensive experience in Traffic Management, ITS and Operation Centers since 2004, Tiago managed A-to-Be's ATLAS Traffic Management product until 2018 when he joined the A-to-Be Innovation team. Tiago is now managing Research Projects in Dynamic Management of Multimodal Traffic, V2X/CAM and Computer Vision.