Past events
26th 5GAA F2F Meeting Week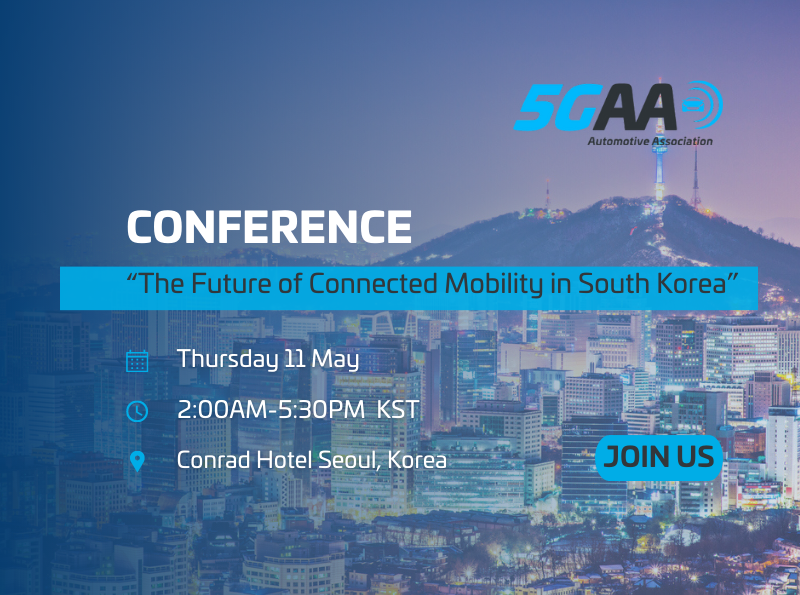 The 26th 5GAA Meeting Week will take place in Seoul, South Korea between 8 – 12 May, 2023.
To promote the dialogue on current challenges in the field of connected and automated mobility in Korea, the 5G Automotive Association (5GAA) is organising a conference focusing on "The Future of Connected Mobility in South Korea". High-level institutional stakeholders will join national and international industry representatives to discuss how connected mobility and intelligent transportation systems can advance road safety and automated driving in the Korean transport ecosystem.
See the Programme and Schedule of the 5GAA session here.