Brussels online conference "5G: Connected Mobility in the Digital Age"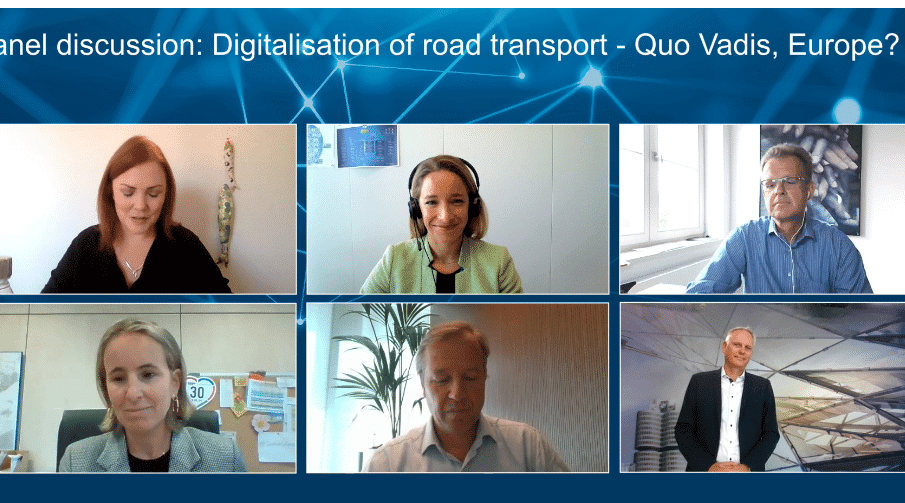 On Tuesday 28 September 2021 the 5G Automotive Association (5GAA) hosted an online conference on "5G: Connected Mobility in the digital age" to discuss the ongoing challenges and opportunities fostered by the digitalization of road transport in Europe.
The event brought together EU representatives, local and national authorities, and the connected automotive ecosystem to the heart of Europe to advance the dialogue on the latest state-of-play and capabilities of Cellular-Vehicle-to-Everything (C-V2X), the EU regulatory framework and the importance of the 5G roll-out, and the crucial role of C-V2X technology to increase traffic safety and efficiency and achieve lower emissions globally.
The Association had the pleasure to have European Commissioner for Transport Adina-Ioana Vălean open the conference and address the attendees. "Our Sustainable and Smart Mobility Strategy sets out milestones for the transformation of our transport system – and Cooperative, Connected, and Automated Mobility will play a key role: by 2030, we expect automation to be deployed at a large scale" stated Commissioner Vălean.
The event welcomed high-level representatives such as Daniel Mes, Cabinet of Executive Vice-President for the European Green Deal Frans Timmermans, Charlotte Nørlund-Matthiessen, Cabinet of Commissioner for Transport Adina-Ioana Vălean, Member of European Parliament Henna Virkkunen, Peter Stuckmann, DG CONNECT Head of Unit Future Connectivity Systems, the European Cyclists' Federation (Jill Warren, Chief Executive Office), Spain's Directorate-General for Traffic (Ana Isabel Blanco Bergareche, Associated Deputy Director), the City of Turin (Nicola Farronato, Head of Innovation) and the Swedish Transport Administration (Hamid Zarghampour, Chief Strategist Connected and Automated Transports). It also witnessed a strong ecosystem presence, with speakers from 5GAA members BMW, Stellantis, Volvo Cars, Ford, HERE Technologies, Telefonica, TIM and Huawei.
Rewatch the event in the videos below.