5GAA to participate in IAA Munich Mobility Conference 2021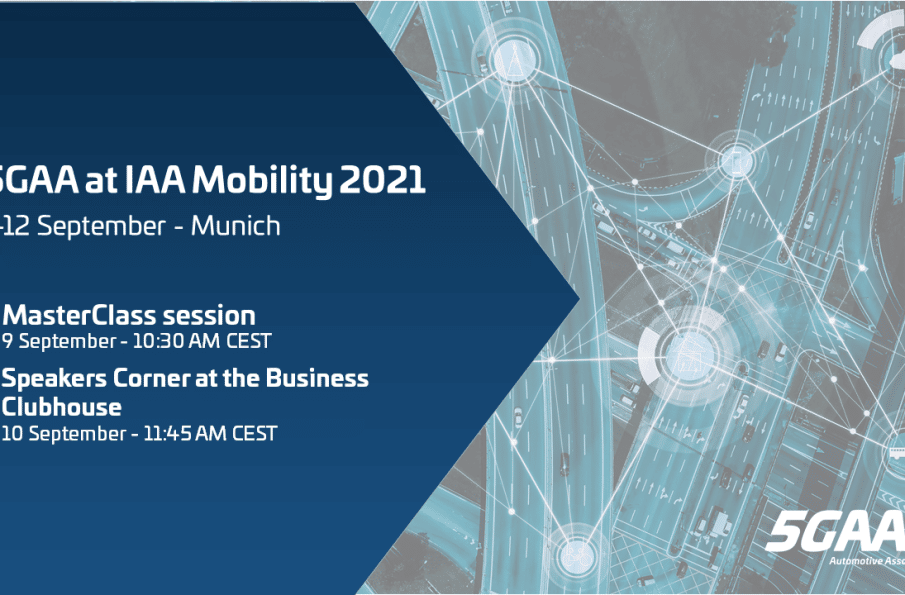 The 5G Automotive Association (5GAA) is proud to announce its participation in the IAA Mobility Conference 2021 that will take place from 7 to 12 September in Munich. IAA Mobility is the leading global platform for the mobility industry and brings together actors from the entire mobility chain.
Following the guiding theme "What will move us next" the discussion will focus on how automation, connectivity, and smart city solutions will drive our progression to a more sustainable and effective mobility.
The event will provide an excellent platform to discuss the future of mobility with relevant stakeholders of the transport ecosystem.
5GAA will be active at two occasions:
9 September 2021 10.30 AM CEST
5GAA will hold a Master Class session. A great opportunity to engage in cross-industry exchange, present our expertise in an educational format, and discuss last updates and automated mobility by demonstrating the capabilities and deployment models of the Cellular Vehicle to Everything ("C-V2X") technology.
10 September 2021, 11.45 AM CEST
5GAA will be present with its own Speaker Corner in the Business Club House, located in the central area of the exhibition. During 90 minutes our association and its members will have the opportunity to have speakers discuss the latest topics on connected mobility, as well as enjoy networking opportunities.
More details on the content of the sessions will come in the following weeks.