5GAA Announces New Executive Director, Americas
John F. Kwant will lead 5GAA's U.S. activities as the trade association's first Executive Director, Americas
Washington DC, March 28th – The 5G Automotive Association (5GAA) has announced the appointment of John F. Kwant as the organization's inaugural Executive Director, Americas. In this new role, he will serve as the principal spokesperson for 5GAA in the United States while developing and executing a public policy and communications strategy to advance the safe and timely deployment of Cellular Vehicle-to-Everything ("C-V2X") technology.
"John is a well-known and respected thought leader and advocate for connected technology deployment, so we are thrilled to have him lead 5GAA's efforts to facilitate connected mobility in the United States. John's appointment as Executive Director, Americas signals how far 5GAA has progressed in recent years, and the creation of this position is a natural next step in shaping the new era of mobility and paving the way towards connected driving," said Christoph Voigt, chairman of the 5GAA Board. "His extensive advocacy experience and knowledge of the connected mobility landscape make him uniquely suited to navigate public policy issues, build relationships, and drive 5GAA's message in the Americas."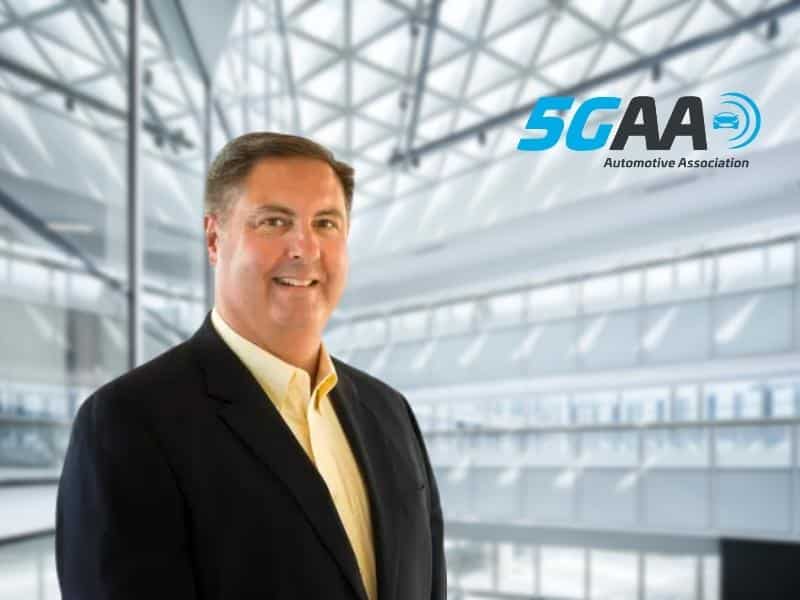 Prior to joining 5GAA, John spent more than 20 years with the Ford Motor Company, holding various global business, strategy, and government relations roles in Dearborn, Washington, D.C., and Shanghai. Most recently, he was Ford's Global Director of Mobility and Advanced Technologies, leading global advocacy for autonomous and connected vehicles and mobility solutions. In this role, he was instrumental in establishing 5GAA's U.S. Policy Taskforce, serving as its Chair for several years.
The National Highway Traffic Safety Administration (NHTSA) estimated that 42,915 people died in motor vehicle traffic crashes in 2021, a 10.5 percent increase from 2020. Many of these incidents could be avoided with the broad deployment of roadway safety technologies like C-V2X. NHTSA has previously estimated that safety applications enabled by V2X could eliminate or mitigate the severity of more than 80 percent of light vehicle crashes.
"With the right policies in place, C-V2X technology will deliver significant safety benefits and would likely help to reverse the rising number of roadway fatalities on our roadways. I believe we're at an inflection point, with broad public and private sector consensus that now is the time to deploy," said Kwant. "I am thrilled to be working with recognized leaders in the automotive, telecommunications, and technology industries towards broadscale deployment of C-V2X solutions."
Kwant is a native Michigander with a Bachelor of Science in Engineering, Industrial and Operations Engineering from the University of Michigan. He also holds both a Master of Business Administration and a Master of Engineering Management degree from Northwestern University.
About 5GAA
The 5G Automotive Association (5GAA) is a global, cross-industry organization of over 130 members made of leading global automakers, Tier-1 suppliers, mobile operators, semiconductor companies, and test equipment vendors. It works together to develop end-to-end solutions for future mobility and transport services. 5GAA is committed to helping define and develop the next generation of connected mobility, automated vehicle, and intelligent transport solutions based on C-V2X. For more information, visit our website www.5gaa.org.