5G Automotive Association (5GAA) Discusses Future of Mobility with C-V2X technology at IAA Mobility Conference 2021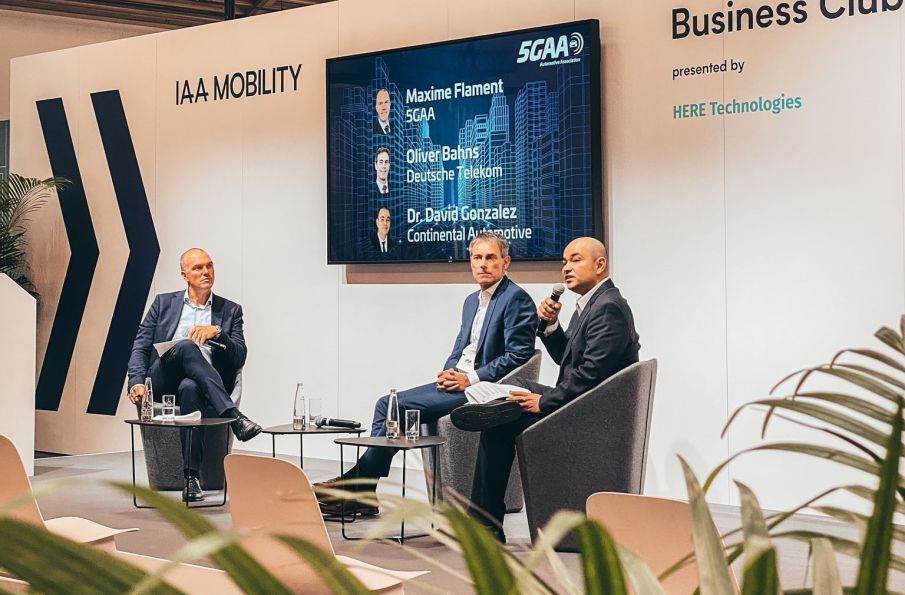 The 5G Automotive Association (5GAA), alongside its members, discussed the latest updates on connected mobility highlighting the importance of the 5G roll-out and cooperation among all stakeholders for the future of mobility at IAA Mobility 2021 in Munich, Germany.

Munich, Germany – 9- 10 September 2021 – The 5G Automotive Association (5GAA) discussed how C-V2X deployments shape the future of mobility at the IAA Mobility Conference 2021.
The Association was active at the conference with two main successful events, a Master Class session and a panel discussion.
During the 5GAA Master Class Session on 9 September, Maxime Flament, Chief Technology Officer at 5GAA, disclosed the capabilities and the global and European deployment of C-V2X technology. Moreover, he highlighted the role of edge computing for the automotive sector and the importance of the 5G roll-out and stakeholder cooperation for the future of mobility.
Following the IAA Mobility 2021 guiding theme: "What will move us next?, on 10 September, the Association hosted the panel discussion "Mobility of the Future in a 5G world" at its Speakers Corner located in the central Business Club Area of the exhibition.

Oliver Bahns, Vice President Connected Mobility, Deutsche Telekom, and Dr David González, Senior Research Engineer, Continental Automotive, talked about the latest achievements and the emerging technological advances in 5G and V2X for smart and connected mobility during an interesting Q&A session moderated by Maxime Flament.

The speakers underlined the impact of 5G for safety applications and latency-related services and the importance of collaboration across industries with researchers and regulators. Indeed, the two 5GAA members are a great example of industry collaboration. They are working together to develop a real-time warning system to prevent accidents between connected vehicles and cyclists or other vulnerable road users (VRUs).
Another relevant topic discussed was the feasibility of direct communication between all traffic participants and how to overcome the penetration challenges.
Finally, the speakers shared their views about the most significant upcoming 5G innovations that will significantly impact the automotive sector's future and their plans for 5G deployment.
An insightful networking session concluded the panel among the speakers and the participants to the event.
After more than a year of pandemic, 5GAA was glad to be back to a live event and enjoy the opportunity to exchange views and opinions on the future of connected mobility with all the stakeholders involved.