Sep
27
Thu
5G TECHRITORY

@ Radisson Blu Hotel Latvia, Riga, Latvia
Sep 27 @ 8:30 CEST – Sep 28 @ 19:00 CEST

We are pleased to announce that 5GAA is the organisational partner of the Baltic Sea Region 5G Ecosystem Forum "5G Techritory" – one of the leading 5G technology events worldwide which will be held on 27-28 September 2018 in Riga, Latvia.
The Forum will highlight:
high-level business and political discussions on 5G global deployment, including how to turn visions into real business models as well as on the latest 5G progress in Europe;
verticals such as smart city, smart mobility, smart healthcare and Industry 4.0;
an exclusive Inspirational Talks event "Future of the Car" with Steve Mollenkopf, CEO, Qualcomm
the latest 5G technology presentations.
In addition, Johannes Springer, Director General, 5GAA  will participate in a Plenary Session: "5G as a Global Game Changer in Multiple Sectors & Possible 5G Business Models" on 28th Sept. from 09:15-11:15 am.
The event will bring together up to 1000 attendees and around 60 senior speakers from Europe, Asia, and the USA.
If you or any of your colleagues are interested in participating, you can benefit from an Early Bird fee by registering before the 26th August http://www.5gtechritory.com
Oct
22
Mon
8th WG Meeting and 4th General Assembly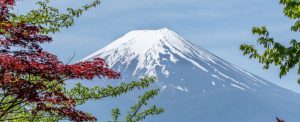 Save the date – 8th WG Meeting and 4th General Assembly
The 5GAA 8th Working Group Meeting and 4th General Assembly will take place from Monday, October 22 until Thursday, October 25 in Tokyo, Japan.
Agenda:
8th WG Meeting
Monday, Oct 22 09:00am – 06:00pm
Tuesday, Oct 23 09:00am – 06:00pm
Wednesday, Oct 24 09:00am – 04:00pm
Cocktail Reception
Wednesday, Oct 24 06:30pm – 08:30pm
4th General Assembly
Thursday, Oct 25 10:00am – 01:00pm
For any questions please feel free to contact the secretariat at secretariat@5gaa.org
Nov
8
Thu
FT Future of the Car Summit USA

@ Detroit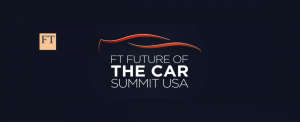 The automotive industry faces massive disruption from advances in autonomy and connectivity as well as the shift towards electric vehicles. Emerging technologies combined with changing customer preferences could reshape the whole market. Taking place in Detroit, the seat of the US car industry, the FT Future of the Car Summit USA will throw light on the new strategies and partnerships turning the forces of disruption into engines for growth.
5GAA will participate in the programme for this conference. To apply as a 5GAA speaker, please contact marcom@5gaa.org