Jan
28
Mon
9th WG Meeting Seoul 2019

@ Seoul, South Korea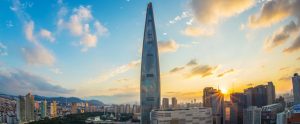 5GAA will be organizing its next Working Group Meeting in Seoul from Jan 28 – 31, 2019.
Community Building Session
As the community building meeting was a big success in Tokyo and received very good feedback from you, there will be a similar format in Seoul. All speakers need to register until Dec 12, 2018.
Format: "Slam Presentation" focusing on C-V2X or other 5GAA relevant topic of maximum 5 minutes each, with 3 Minutes Q&Ao Should relate to a recent C-V2X or cellular technology development/advancement for ITS (e.g. innovation or deployment, test & trials, R&D project, etc.) and be of general relevance for 5GAAo No commercial/brand promotion (company information can be provided but only for background information purposes)
Date, Time, Location: Tuesday, Jan 29 and Wednesday, Jan 30, 201908:00 – 08:50. Seoul Dragon City Hotel, room Baekje 2-4 (4th floor)
The application process for presentations:
1)Registration as a speaker until Dec 12, 2018. https://www.surveymonkey.co.uk/r/Community_Building_Seoul 
2))Submit your presentation with 2 slides only, format 16:9, use the 5GAA template attached. Deadline: Jan 14,2019 EOB CET.Mail to secretariat@5GAA.org with the subject header: "Presentation for 5GAA Community Building Session"
3)Together with these 2 slides, we need one slide (to be distributed up front)
-with a short bio of presenter plus
-image of the presenter (high resolution picture)
-indication which 5GAA working group presenter is focusing on / contributing to Please also use the attached template for this slide.
Selection criteria: In case we will receive more than 8 applications the Executive Committee together with the CTO and WG Chairs will make a selection based on novelty of the contribution, subject variety and with a focus on the region where the meeting takes place (this time Korea and Asia) The committee's choice will be announced by Jan 18, 2019 EOB CET.
Registration: There is limited seating in the room, so please help us planning by registering via this link: https://www.surveymonkey.co.uk/r/Community_Building_Seoul 
Feb
25
Mon
MWC Barcelona 2019

@ Fira Gran Via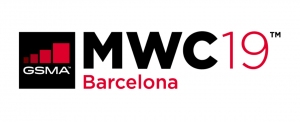 MWC Barcelona 2019 is where over 100,000 of the tech industry's innovators and influences will gather to explore how Intelligent Connectivity will shape the future of our digital experiences, our industry, and our world.
This time again, the 5G Automotive Association (5GAA) will lead the field of connected mobility by participating in the Congress. On Wednesday 27 February 2019 the association will host a morning session with leading automotive and telecommunications companies Worldwide. This a great opportunity to get updates and important insights from key industry players.
Following its participation at MWC Barcelona 2018, 5GAA is proud to continue the facilitation of such thought leadership platforms for relevant stakeholders, driving towards building a better mobility ecosystem.
Join us on Wednesday 27 February 2019 from 09:00 to 13:00 in Hall 8.0 Theatre F.
Learn more: www.mwcbarcelona.com
For more information, please contact marcom@5gaa.org